Pro-independence ERC withdraws support for Spanish government in congress over Catalangate
Esquerra votes against decree including discount on oil, but measure will continue in force thanks to Basque EH Bildu party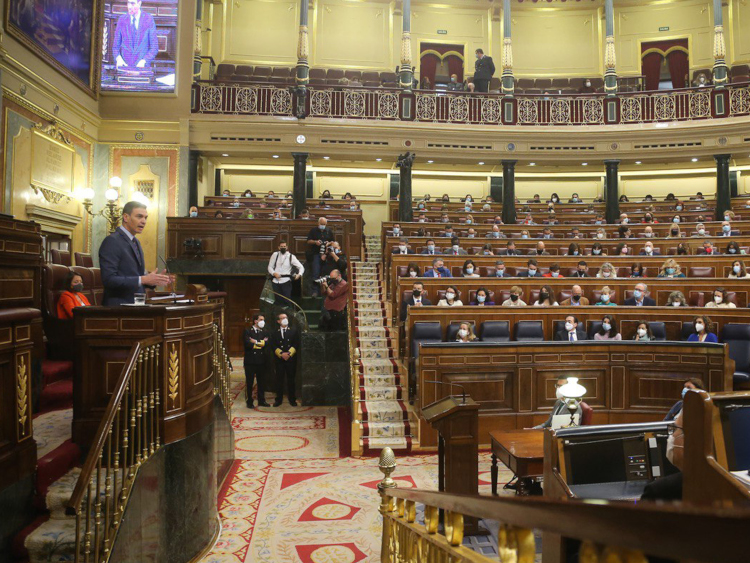 Pro-independence Esquerra party (ERC) withdrew its support to the Spanish government in congress on Thursday over the Catalangate espionage controversy.
Lawmakers faced a vote on whether to ratify the measures enforced in order to withstand the Ukraine war effects, including a 20-cent discount per liter of oil in all stations, and the leading force in the Catalan executive voted against it.
This is a major swing in their approach to Madrid ever since the term began in early 2020, when they made a key contribution to ensuring a government led by the current PM, Pedro Sánchez.
Esquerra has consistently backed the Socialist-led cabinet in congress in the past few years, helping key Covid-related measures to succeed and the 2021 and 2022 budgets.
Yet, on Thursday, the Catalan political force voted 'no', and argued this was "a first warning" to Sánchez.
In a statement, they say that the Spanish defense minister, Margarita Robles, "has to step down."
Also, they believe the cabinet in Madrid "has to take responsibility and guarantee transparence in the Pegasus case, a new case of political repression."
Yet, the decree with measures including the discount on oil will pass thanks to the also pro-independence left-wing EH Bildu's support – the 20-cent reduction in oil stations will continue, at least, until June 30.
Spanish defense minister facing calls to step down
Spain's defense minister, Margarita Robles, in charge of intelligence, is facing mounting pressure to step down over Catalangate after seemingly confirming and justifying the alleged political espionage.
The Catalan president, Pere Aragonès, was just one of the voices calling for her resignation on Wednesday after her comments in congress referring to the alleged espionage.
Robles faced four questions on the matter in congress in Madrid, and she repeatedly said that the official secrets law prevents her from giving explanations on the Spanish intelligence center (CNI), although she said her government always acts within the legal framework.
Yet, during the fourth question on the matter, raised by CUP's Mireia Vehí, she said, mentioning recurrent accusations to the independence movement: "What should a state, a government do, when someone violates the constitution, someone declares independence, when someone blocks off roads, when someone leads public disorder, when someone has relations with leaders of a country that has invaded Ukraine?".
The comments sparked outrage, and Aragonès said she should take responsibility or else, PM Pedro Sánchez should remove her from cabinet.