Spanish government corrects its minister and says tourists will not be allowed until July 1
Reyes Maroto said hours earlier that land border controls would be lifted on June 22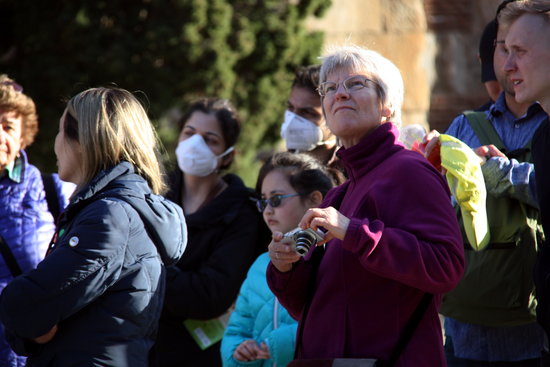 The Spanish government denied its tourism minister to clarify that international visitors will not be allowed in Spain until July 1, as President Pedro Sánchez had originally announced.
On Thursday morning, Minister Reyes Maroto said that land border controls with Portugal and France would be lifted on June 22.
She also said that "in principle" that day the 14-day obliged quarantine for anyone entering Spain will also be lifted that day, coinciding with the end of the state of alarm.
Indeed on Wednesday, the tourism minister had expressed in congress that "safe routes," especially to the Canary and Balearic Islands, may be created before July 1, the first date announced by Sánchez.
Government clarification
Yet, a statement of the government corrected her to say that such controls "can be extended beyond the state of alarm."
Besides, the statement made clear that "the safe international mobility will be in effect from July 1" and that talks with the European Commission, France and Portugal to coordinate the lift of restrictions.
What still stands is that when the state of alarm ends on June 21, mobility restrictions within Spain will disappear, as announced by Spain's leader, Pedro Sánchez, on Sunday.
Germany to lift tourism restrictions following Spain's decision
The latest moves by Spain come soon after Germany set June 15 as the date when traveling to EU countries will no longer be discouraged, with Spain and Norway remaining as exceptions.
Angela Merkel's government said that it will lift its traveling restrictions to Spain once the latter begins accepting tourists again.