Spain to reduce gas taxes from 21% to 5%
Measure will be in place during last three months of the year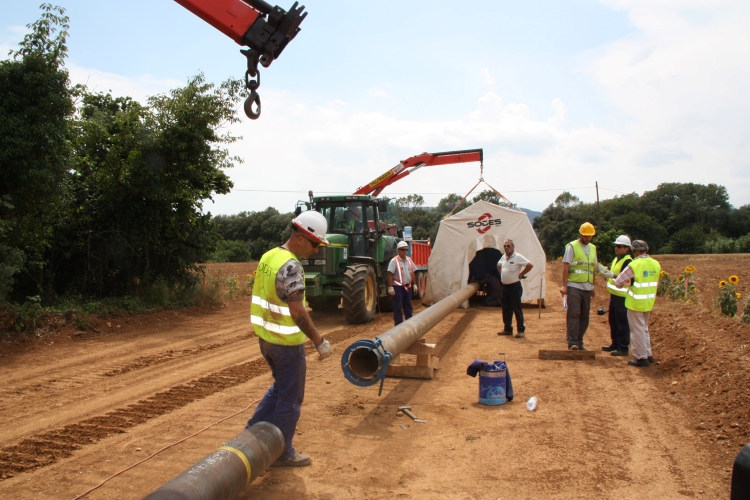 Spanish prime minister Pedro Sánchez announced a reduction of the gas taxes from 21 to 5%. The measure, which will now have to be approved by the cabinet, will be in place between October and December, however, it could be extended beyond 2022.
In an interview with Spanish SER radio station, he said the new measure could also be applied "next year, as long as this difficult situation continues."
"It is reasonable that we try to reduce the heating invoice bill will have," he added.
According to him, this is part of a policy led by his government in order to "protect the working middle class" facing the economic woes stemming from the war in Ukraine.
The Spanish cabinet has been launching some initiatives aiming to reduce the skyrocketing inflation and cost of living for residents, which also include free commuter train tickets, a lowered 5% electricity VAT, a 2% cap on rent increases, and a 20-cent discount per liter of fuel for all drivers.
Yet, despite the policies introduced, inflation continues soaring and prices have been 10% or more higher than twelve months before for three months in a row now. The preliminary figure for August stood at 10.4%, a drop of 0.4 percentage points on July.
No gas supply restrictions expected
PM Sánchez also explained that he does not foresee any gas supply restrictions this autumn or winter.
On August 10, a decree law to save energy came into force, forcing many businesses to limit their air conditioning to a low of 27°C in the summer, while the limits in winter will be set to 19°C.
This measure is intended to reduce energy bills substantially and to comply with objectives set by Brussels for reducing the amount of energy countries use.