Spain's former king also investigated for alleged use of illicit credit cards
Juan Carlos already faces procedures in Spain and Switzerland for possible irregular commissions received for railway public contract in Saudi Arabia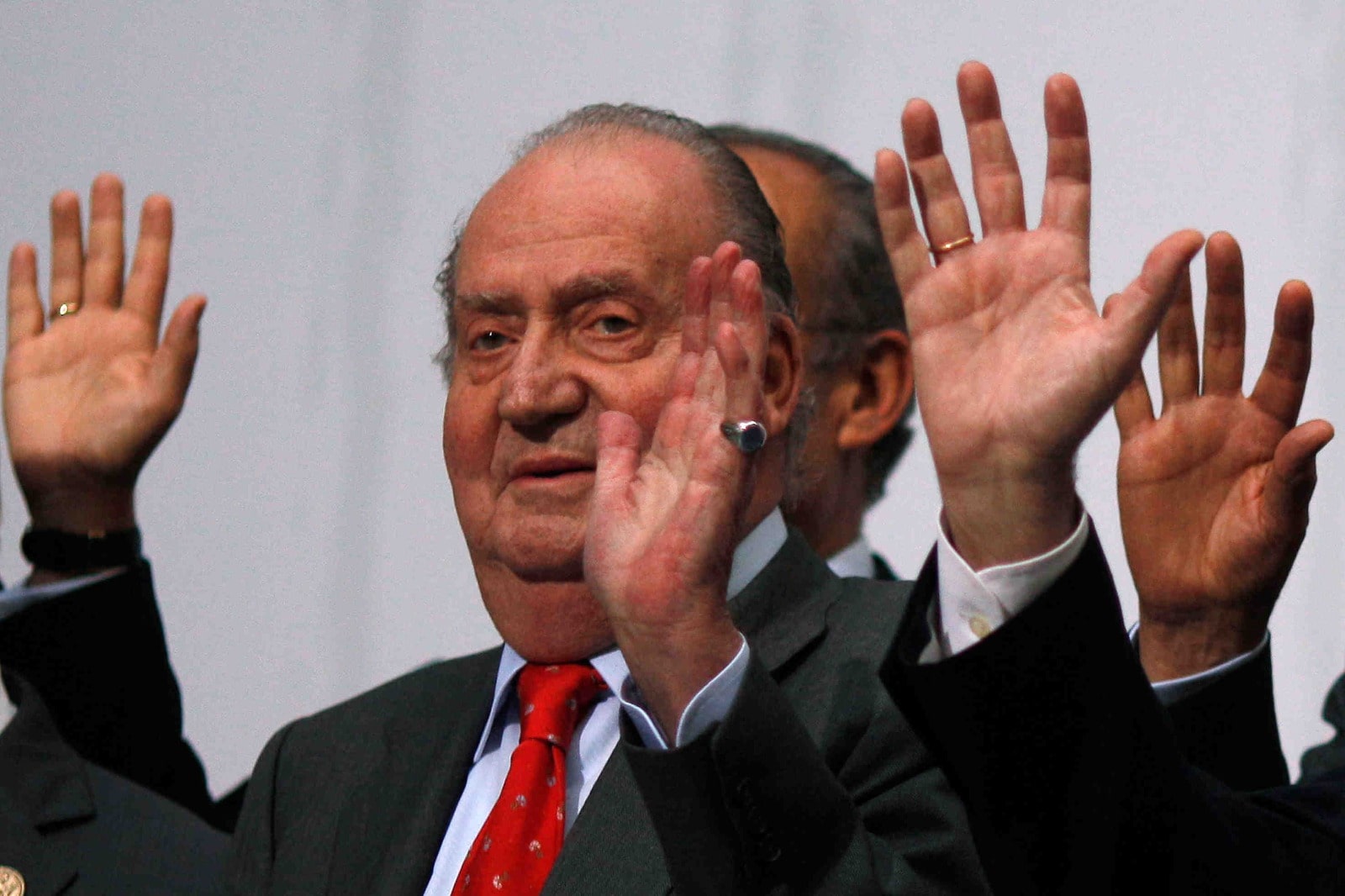 Exactly three months after his move to the United Arab Emirates for his alleged corruption scandal in Saudi Arabia, it has been revealed that Spain's former king Juan Carlos is also facing another investigation – in this case, involving illicit credit cards allegedly used by him and his family.
According to news outlet eldiario.es, both the man who served as Spain's head of state for 39 years until 2014 and his wife, Sofia, along with some of their grandchildren, used credit cards linked to bank accounts of which none of the royal family is named cardholder and with money coming from outside Spain.
Yet, the sources mentioned by the media outlet say that the current king, Felipe, his wife and daughters are not involved in this affair.
The prosecutor's office of Spain's Supreme Court confirmed on Tuesday that they are taking over a new investigation on Juan Carlos after some work from the anti-corruption prosecutor – this will be the second case involving the ex-king that ends up with the Supreme Court's attorney general.
The first one involves him allegedly receiving commissions from the Saudi Arabian government in exchange for interceding so that a Spanish consortium win a contract to build a high-speed train link to the city of Mecca, in the Middle Eastern country.
The case was, until June, in the hands of the anti-corruption prosecutor before it was announced that it would be transferred to the prosecution of Spain's top court due to the involvement of the former monarch.
Illicit credit cards
So far, the investigators have officially requested extra information from several countries on the origin of the money and, while waiting for inputs, they have already spotted possible crimes – undeclared increases of income over €120,000 in a single year have been noticed.
This would not only involve Juan Carlos, but also his wife and some of her expenses during her regular trips to London.
Apart from some of their grandchildren, two other individuals have been linked to the alleged plot: a Mexican citizen and a Spanish Guardia Civil official.
No longer enjoying total immunity
The alleged crimes would have been committed at least from 2016 to 2018, meaning after Juan Carlos lost his total immunity as head of state when he abdicated in 2014.
His other case open, involving receiving commissions of up to €100 million irregularly, might not end up in court as the events happened prior to 2014.
Offshore funds
Yet, not only Spain is investigating the current king's father: the Swiss prosecutor Yves Bertrossa is looking into whether he hid this €100 million in Swiss accounts through a network including offshore funds.
On March 14, British newspaper The Telegraph published revelations that Felipe was named as a beneficiary for an offshore fund allegedly containing €65 million. The next day, the king relinquished his father's legacy and withdrew his allocation from the royal family's payroll.
In May, media in Spain reported that Juan Carlos I was given €1.7 million in cash by Bahrain's sultan, Hamad bin Isa al Jalifa, in 2010.
In July, Spanish president Pedro Sánchez said he was open to an amendment of the constitution to limit the legal immunity of public officials, including the king.