Spain's attorney general will act without "hesitation" against Oct 1 referendum
Supreme Court president says attitudes from pro-independence leaders' "damage democracy" and are "unacceptable"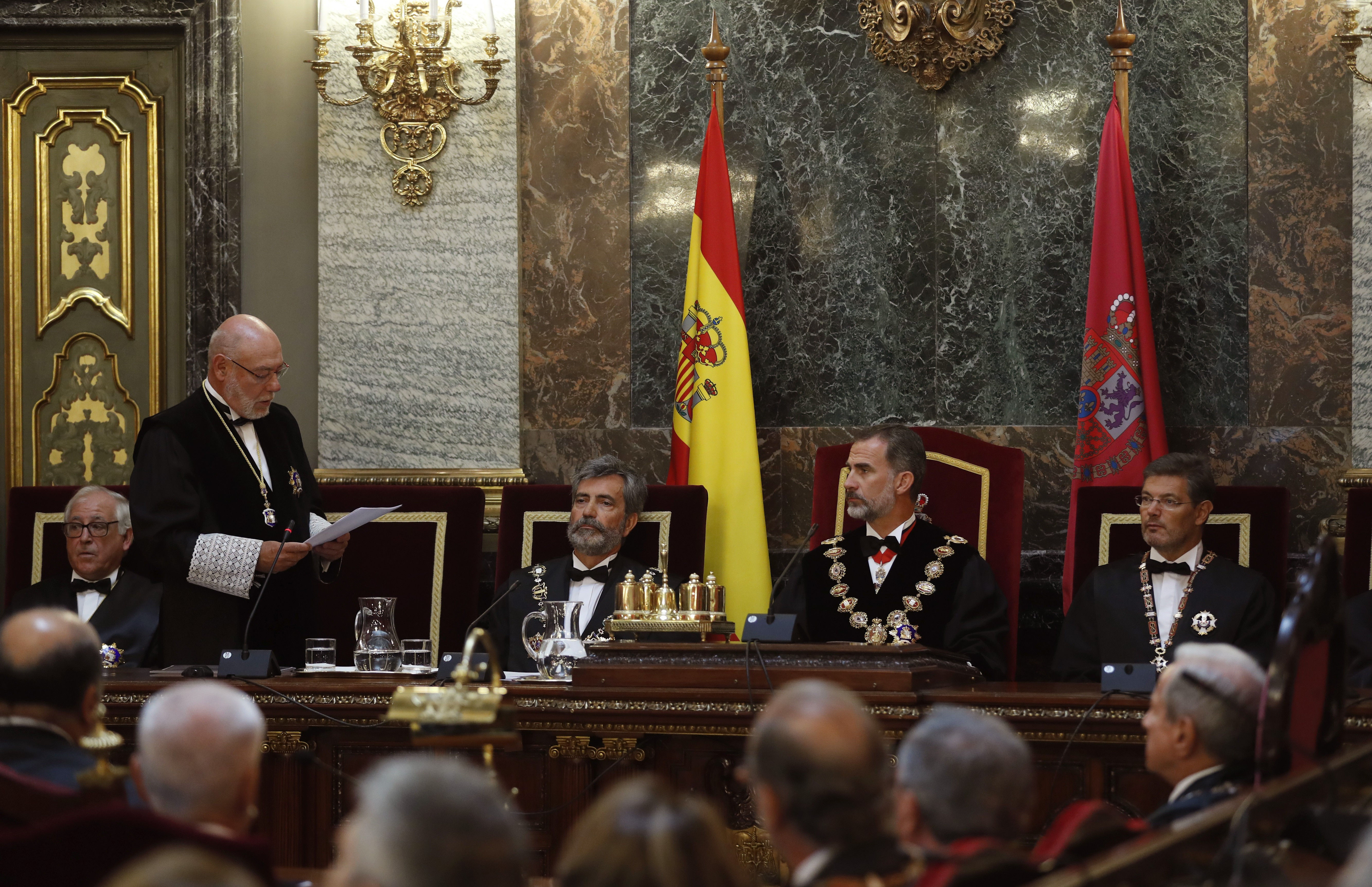 Spain's attorney general said he won't have "any hesitation" about acting against the October 1 referendum on Catalan independence. In a reference to the Catalan government, he said that they are ready to fight against "the stupidity of those who are outside the law, the rule of law, and democracy". At the opening event to officially kick off the judicial term, in Madrid, Attorney General José Manuel Maza also said that he will continue working against "the serious breach of the constitutional order". "Scorn for the laws" is the maximum injustice, he added also in reference to the Catalan vote.
Maza was not the only judicial authority who expressed his views on the independence debate at the event. The Spanish Supreme Court's president said that attitudes from those standing up for secession "damage democracy" and are "unacceptable." He said that the judges will "protect" all public servants. "No one will suffer for enforcing the law," he added.
Leader of opposition in Catalonia: "The referendum law is an attack on procedure"
The referendum law is set to be passed tomorrow in the Catalan Parliament. However, the leader of the opposition, Inés Arrimadas, said on Tuesday that passing the bill by skipping the ordinary procedure will mean "breaking the way [the chamber] functions". For her, the referendum law is "an attack on parliamentary procedures". In contrast, the pro-independence lawmakers believe that Article 81.3 of the chamber's regulations allows a bill to be passed in one day if an absolute majority of members of parliament so desire.