Spain could suspend Catalonia's self-rule 'without a problem' despite having an acting government
President Sánchez hints at applying Article 155 as exiled independence leader Puigdemont accuses him of electoralism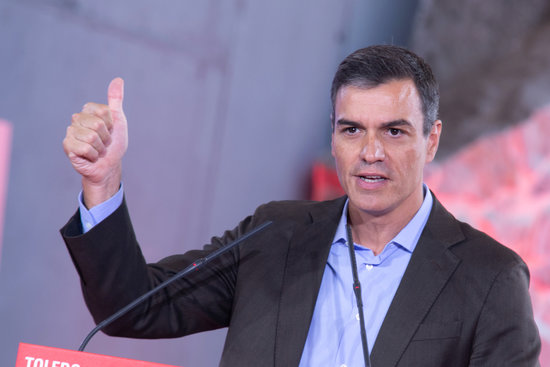 Spain's acting president Pedro Sánchez claims that he could suspend Catalonia's political autonomy and impose direct rule from Madrid "without a problem" despite having an acting government in place that is facing a general election.
"Article 155 can be applied with an acting government — that is not a problem," said Sánchez in an interview with the Cadena SER radio station. "There is no doubt there, the Spanish government has studied the possibility."
A constitutional device long deemed a "nuclear button", Article 155 was only used once in Spain's recent history — on October 27, 2017, to sack the Catalan government following a declaration of independence.
As the verdict for the officials who organized the vote is due in the coming days, the independence movement has promised to respond accordingly.
Sánchez believes that his interim powers will not prevent him from sacking the Catalan government again, if needed.