Spain cools on idea of paid leave for parents looking after children self-isolating
Catalan vice president says they "will not leave families helpless"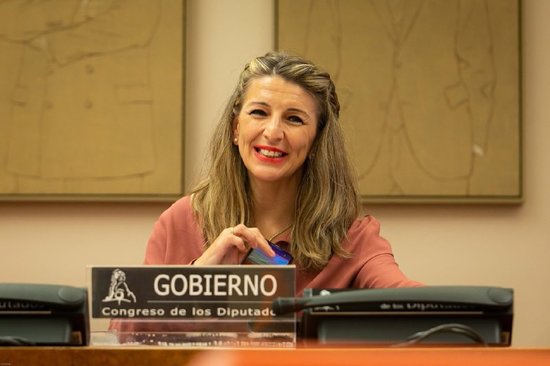 Spanish Labor minister Yoland Díaz has suggested that parents avail of flexible or reduced working hours if they have to take time off to look after children in quarantine due to Covid-19 contact.
Díaz, however, avoided specifying that paid leave would be option, as suggested by Spanish education minister Isabel Celaá earlier this week.
The measure Díaz referred to of flexible or reduced hours has been in place since March, when a state of alarm was declared, but it doesn't provide payment to those forced to work less hours.
"If more action is needed, the necessary measures will be taken," Díaz said in an interview with broadcaster RNE on Thursday, and also pointed out that quarantining due to possible Covid-19 infection is considered by the state to be a temporary disability.
"We're deploying a lot of tools at once," she added.
Catalonia calls for transfer of powers
Catalan vice president Pere Aragonès urged Spain to transfer Social Security management to Catalonia "if it is not able" to approve paid leave for parents taking care of their children who have to self-isolate.
"Let them pass the responsibility on to us and we will do it," Aragonès said on Friday, stressing that the Catalan government "will not leave families helpless."
The vice president called on Spanish president Pedro Sánchez to "exercise his powers," given that Spain is responsible for managing Social Security matters in Catalonia.
If Spain does not grant paid leave in the end, nor transfer responsibility to Catalonia, Aragonès says his government will put in place the "necessary mechanisms" to justify parents' absence from work to look after children quarantining due to Covid-19.