Socialists win election but need allies to form government
Without enough seats for a majority, Pedro Sánchez could turn to left-wing multiparty alliance or unionist Cs party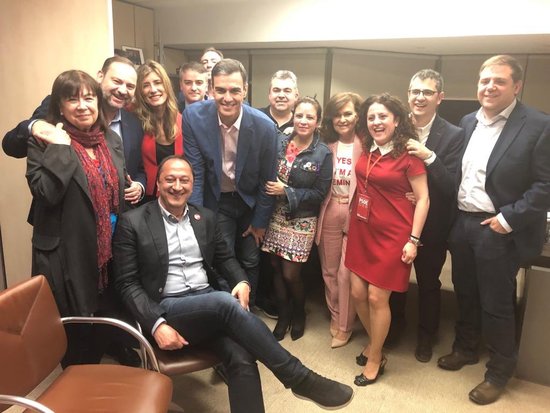 Pedro Sánchez's Socialist party (PSOE) was the clear winner in Sunday's general election, gaining 123 seats in the Spanish parliament, 37 more than in the last election in June 2016, but short of the majority of 176 seats needed to form a government.
Even with the 42 votes from the left-wing Podemos party, Sánchez would need more support to continue as president, with one possibility being left-wing Unidas Podemos, plus other parties. That could include the pro-independence Esquerra (ERC) and Junts per Catalunya (JxCat) parties, which got an unprecedented 22 seats between them.
Sánchez has previously relied on ERC and JxCat votes to help him pass his no-confidence motion in May 2018, which ousted the previous People's Party (PP) government and saw him replace former president, Mariano Rajoy.
A scenario before the election was an alliance between the three unionist parties on the right. Yet, with PP suffering its worst result in 30 years (going from 137 to 66 seats), Ciudadanos' (Cs) 57 seats and Vox's 24 seats are not enough for a right-wing government.
With this option off the table, it remains to be seen whether Cs could be enticed into an alliance with the Socialists. While both parties are against a self-determination referendum in Catalonia, with Cs running a campaign largely based on keeping Sánchez out of power.
Senate
What's more, going from 43 to 123 senators, PSOE also won an absolute majority in the Senate, which is the chamber that would have to ratify a further suspension of Catalonia's self rule, a measure that Cs also campaigned on.