Prosecutor opposes 72-hour prison leave granted to Cuixart
Official calls temporary release "inappropriate" as independence leader does not acknowledge seriousness of offense and shows no remorse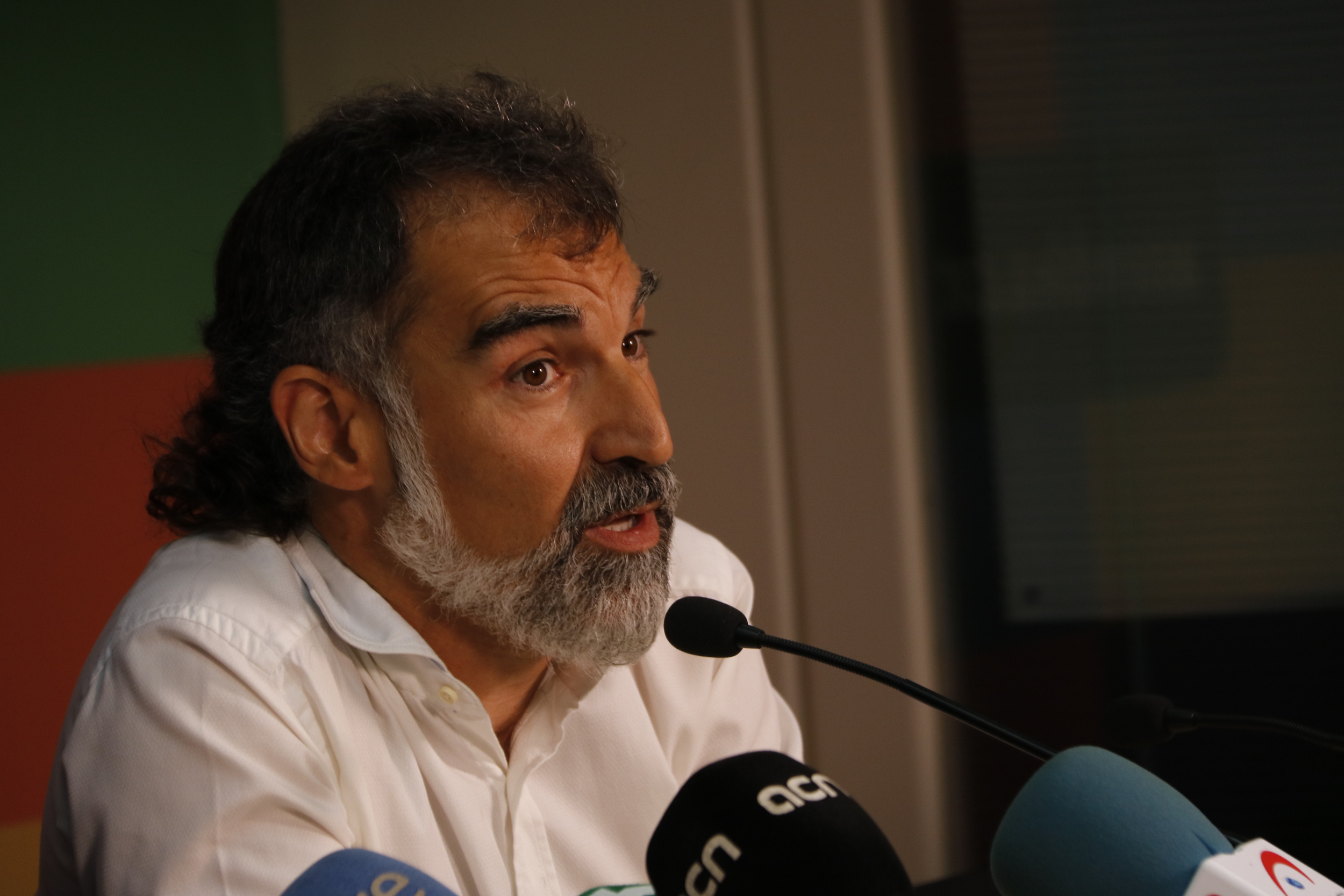 Spain's prosecutor has opposed the 72-hour prison leave granted to jailed independence leader Jordi Cuixart, because he has failed to acknowledge the seriousness of the offenses for which he was imprisoned and has shown no remorse.
Cuixart, who is serving a nine-year jail term for sedition for his role in the 2017 independence bid, often uses the phrase "ho tornarem a fer" (we will do it again), including in his meetings with prison psychologists, and he has not signed up to any prison treatment programs.
The prosecutor also described the granting of the 72 hours temporary release to the head of Òmnium - one of the most influential pro-independence organizations in Catalonia - as "premature", "unjustified" and "inappropriate".
The prison regime Cuixart is under allows for up to 36 days leave a year once a quarter of the sentence has been served. Cuixart passed that threshold in mid-January, when he applied for, and was granted, temporary release of 48 hours.
Leave over 48 hours goes before judge
However, leave over 48 hours that is granted by the prison authorities must go before a judge, allowing the prosecutor to challenge the decision, as in this case. Among the prosecutor's objections is that Cuixart could use the leave to commit more offenses.
In considering the leave granted to be inappropriate, the prosecutor compares the seriousness of Cuixart's offense and the sentence he is serving to crimes such as murder, sexual aggression and drug trafficking.
All parties will now be given a chance to make their arguments in court, with the case likely to end up in the Supreme Court that originally sentenced Cuixart to prison, which will have the final say on the matter.
Committee summons exiled independence leaders
Meanwhile, the committee in the Catalan parliament that summoned six other jailed independence leaders to give testimony in the chamber this week, has now called on four exiled former political leaders to also appear.
Former president Carles Puigdemont, his former ministers Clara Ponsatí and Lluís Puig, and former MP Marta Rovira, all of whom went into exile after the independence bid in 2017, have been cited by the committee investigating the imposition of direct rule on Catalonia.
By Friday afternoon, Puigdemont and Puig had confirmed that they will appear before the committee via video conference from Belgium, while another former MP cited, Mireia Boya, confirmed that she will appear in person.