President Torra calls for 'confrontation' with Spain in bid for Catalan independence
Pro-independence parties disagree over path to achieve their political goal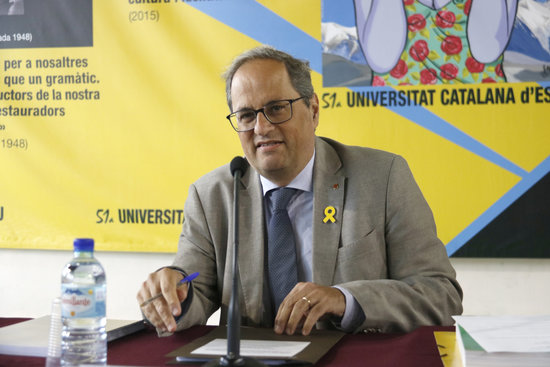 President Quim Torra has stressed that "confrontation" with Spain is the only plausible way to achieve Catalan independence, thus demonstrating the cracks between pro-independence parties' strategies to attain their objective.
Torra's remarks on Tuesday came only a day after former vice president and leader of Esquerra party Oriol Junqueras said in a radio interview that the Catalan crisis should be solved through "dialogue."
Imprisoned for his role in the 2017 independence push, when the Catalan government held a referendum and declared independence despite Spain's opposition, Junqueras has steadily distanced his party from the most belligerent political approach defended by Junts per Catalunya (JxCat), led by Torra and former president Carles Puigdemont, exiled in Belgium.