President criticizes Supreme Court 'threats' in letter to UN Human Rights Commissioner
Quim Torra argues keeping independence leaders in prison during covid-19 crisis is 'clear breach' of human rights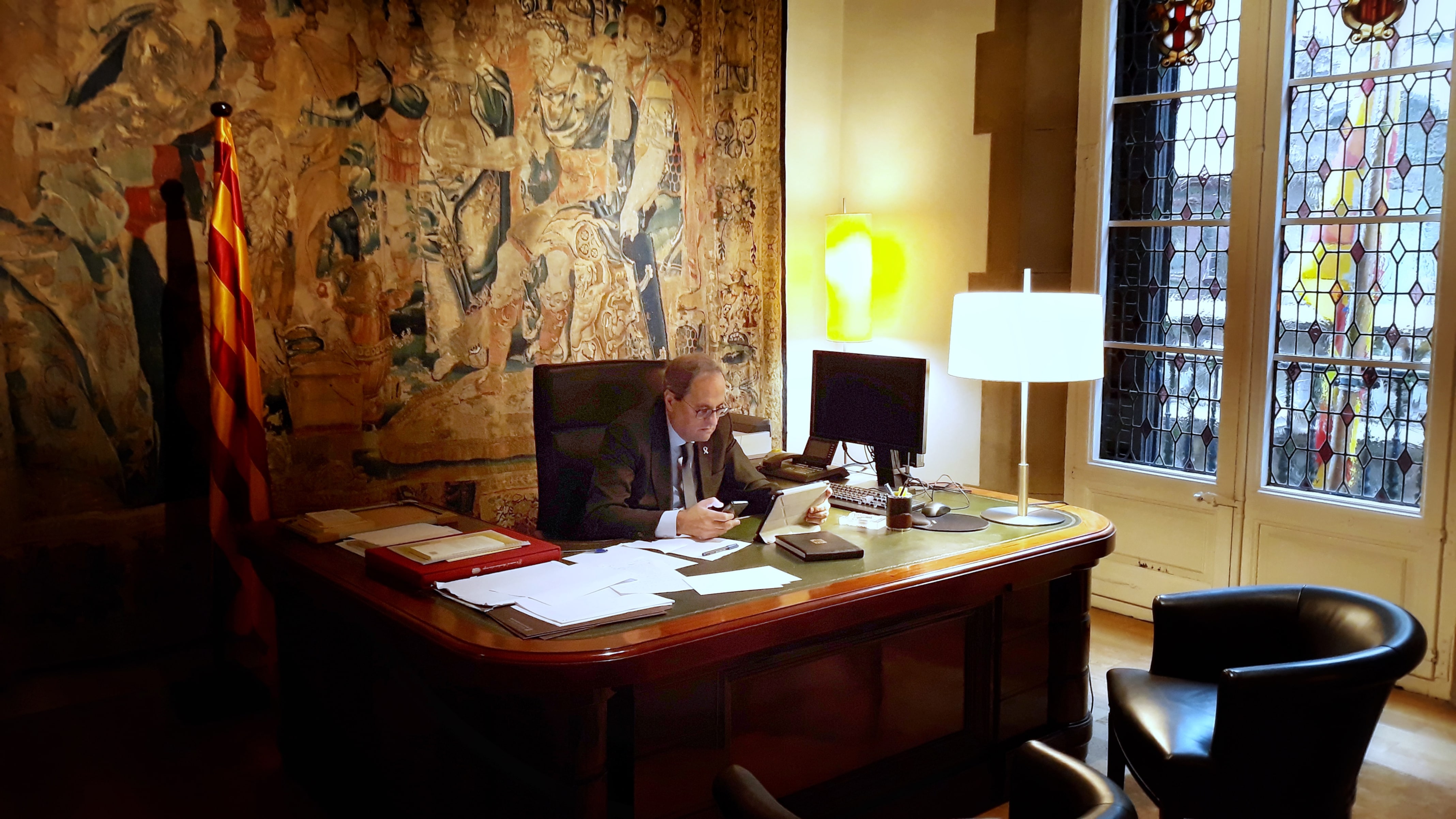 Catalan president Quim Torra has sent a letter to the UN High Commissioner for Human Rights, Michelle Bachelet, explaining that the Spanish Supreme Court's "threats" to Catalan prison authorities prevented the UN's recommendations on the treatment of "political prisoners" being fulfilled.
Last week Bachelet had called for the release of "political prisoners" and "low-risk criminals" due to concerns around the spread of covid-19 in prisons.
But on Thursday Catalan prison authorities ruled out allowing the jailed independence leaders to spend the confinement period at home, after a statement from the Supreme Court in Madrid warned that doing so could constitute the crime of 'breach of official duty' and any civil servants involved in such a decision would be investigated.
In his letter, sent on Friday, Torra said that keeping the independence leaders in prison would be "putting their health at risk" and involved a "clear breach" of at least three articles of the European Convention on Human Rights and another nine articles of the Charter of Fundamental Rights of the European Union.
"As you can understand, I would be more than happy to fully comply with your directions, but as a result of the Supreme Court's threats, the prison boards have decided that they will not allow political prisoners to spend the duration of the pandemic at home" he added.
Meanwhile, on Friday Catalan government spokesperson Meritxell Budó also commented on the top Spanish court's warning: "I regret the Supreme Court's attempts to pressure, coerce and threaten public servants."
"Earth calling Torra"
The unionist People's Party criticized the Catalan president for writing the letter.
Their general secretary Daniel Serrano said that Torra shouldn't "waste time sending fantasy letters" to international organizations or diplomatic delegations.
"Earth calling Torra. More than ever we need you to connect to reality," Serrano wrote on Twitter, calling on the president to "begin offering certainty" about the covid-19 outbreak that is affecting Catalonia.