'People are afraid': poll workers opt out in record numbers over Covid-19 concerns
4 in 10 Barcelona voters will be sent to new polling stations on February 14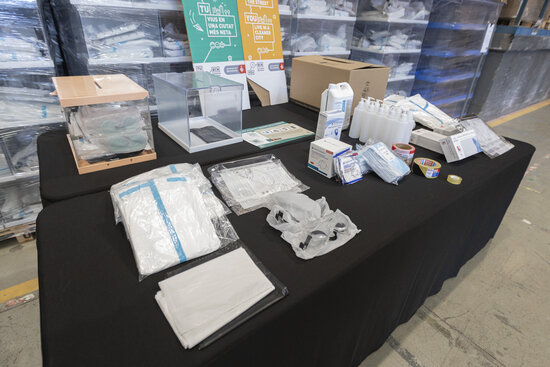 Any citizen between the ages of 18 and 70 can be randomly selected to be a poll worker on election day, and, unless they have a justifiable reason exempting them from carrying out their civic duty, their presence at voting stations is mandatory.
But the upcoming Catalan election is an election like no other. For a vote on a normal year, the Barcelona electoral board may have around 1,000 people or even less attempting to opt out of working the polls, but this year, with the pandemic, they have received over 3,000.
"People are clearly afraid," said Santiago García, who heads the Barcelona-area election commission.
Most of those who have attempted to opt out have cited medical reasons for doing so, which is why García has called on the High Court and the Catalan government to instruct specialized doctors to assess these claims.
"It is a real problem—polling stations could be missing 8 to 9 workers," García warns. Because of this, the Barcelona electoral board is considering resorting to volunteers to make up for these absences.
New polling sites for 37% of Barcelona electorate
To bring the number of electors per polling station down, there will be 94 more voting sites in Barcelona on February 14, forcing nearly 4 in 10 to cast their ballots somewhere new this time around.
Among these new polling stations are sports centers and markets—and even the FC Barcelona Auditorium—that have never before been used for this purpose. In addition to this, tables will be 4 meters long to ensure poll workers can sit far enough from one another.
For this unprecedented vote, the number of electors per polling station has been capped at 800, down from the usual 1,500, and the Barcelona council has created a special 1,000-person election day unit to ensure Covid-19 safety measures are heeded.