Election workers to wear PPE for Covid-19 positive voters
Randomly selected individuals in charge of running polling stations will be tested beforehand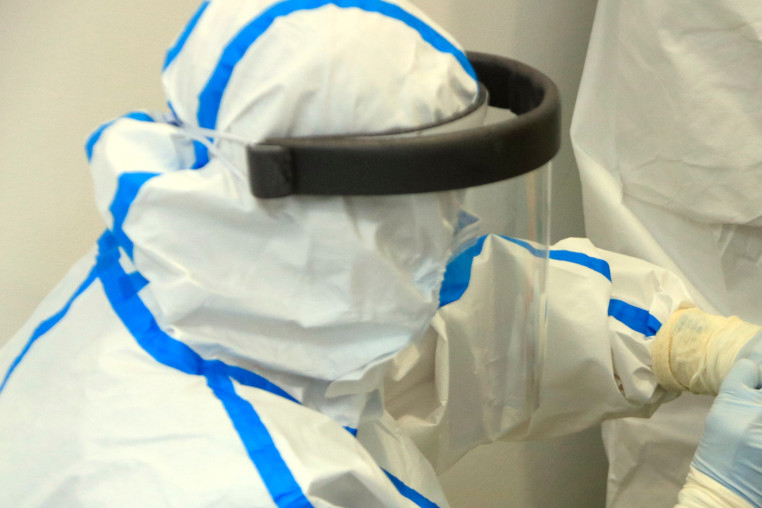 Election workers will wear personal protective equipment (PPE) at polling stations on February 14, especially between 7 pm and 8 pm, the hour reserved for people who have tested positive for Covid-19, their close contacts in quarantine, and others who are suspected to have the disease.
The Catalan government confirmed the measure on Monday evening and also clarified that election workers would be tested beforehand, although it is yet to be decided whether they will receive PCR or antigen tests.
A draw randomly selects poll workers. Everyone above the age of 18 and under the age of 70 is eligible and must take part unless there are essential reasons to abstain.
Spain's electoral board rejected a Catalan government petition to exclude people over 60 from having to act as election workers.
Enhanced safety measures
Other safety measures include advising vulnerable groups to vote from 9 am to 12 pm and having the rest of the voters head to the polls from 12 pm to 7 pm, with those who are positive, in quarantine, or possible positive, voting from 7 pm to 8 pm. These times are not compulsory but recommended.
There will be more polling stations than usual to guarantee health and safety measures and venues will have separate entrances and exits and will be cleaned regularly before, during, and after the vote.
A one-way system will be in place to avoid unnecessary social contact, and election workers will wear gloves and face masks to count ballots.
They will also be required to wear face shields and will have to have a temperature of under 37.5ºC and no coronavirus symptoms.
Political rallies
Voters in the Catalan election will be able to attend party rallies even if it is outside their town of residence – despite the municipality-level lockdown in place to halt the spread of the virus.