Parliament recognizes women convicted for witchcraft as "victims of misogynistic persecution"
Chamber urges government to "put right" historical memory of women murdered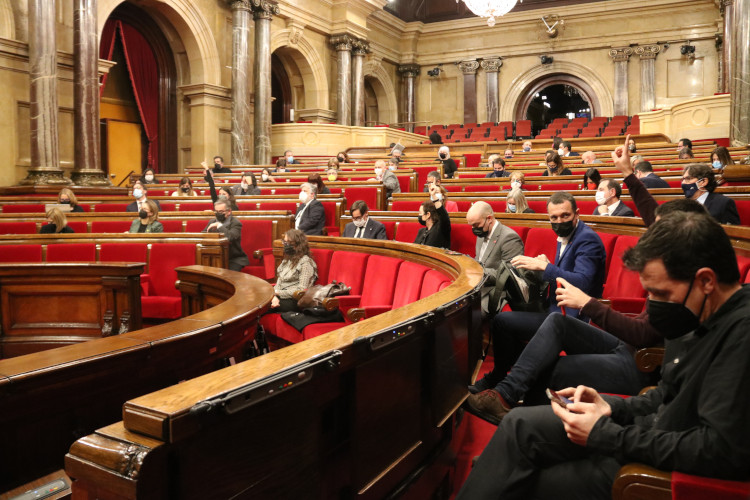 The Catalan parliament has urged the government to "put right the historical memory, to dignify and vindicate" all women who were "unjustly condemned, executed and repressed" for witchcraft.
The chamber approved a text recognizing women convicted of witchcraft as "victims of misogynistic persecution" that led to the "murder" of thousands of women around the world.
It urges the Catalan government to "promote academic studies with gender perspective" on historical witch-hunts and include them in the academic curriculum. The proposal also calls for "outreach actions" to raise awareness of this episode from history and its causes.
Local councils in Catalonia are asked to revise street names to include the names of women convicted of witchcraft as an "exercise in historical reparation."
'They were not witches, they were women'
The proposal accepted in parliament on Wednesday also expresses support for the campaign 'They were not witches, they were women'.
This campaign – 'No eren bruixes, eren dones' in Catalan – was launched by the magazine Sàpiens in 2021, with the publication of a special issue offering a comprehensive recollection of the historic evidence on witch trials in an attempt to revisit the often-misunderstood history.
Listen below to our Filling the Sink podcast on Catalonia's witches and witch-hunts from April 2021, featuring Sònia Casas from Sàpiens as special guest.
"Truth, justice and reparation"
The motion in parliament was brought by the governing parties Esquerra Republicana (ERC) and Junts per Catalunya, along with the far-left CUP and anti-austerity En Comú Podem (ECP). The Socialists voted in favor, with right-wing parties abstained (Ciudadanos) or voted against (People's Party and Vox).
CUP MP Basha Change called for "truth, justice and reparation" but warned that witch-hunts "are not a thing of the past." Both ERC MP Jenn Diaz and ECP MP Susanna Segovia described with-hunts as "femicide," while Junts MP Aurora Madaula said that the "offensive" comments against the motion showed the "need to rectify" the memory of these women.
On the other hand, People's Party MP Lorena Roldán said the debate was "disrespectful" to people facing problems today while far-right Vox MP Mònica Lora said that "truth, justice and reparation" was needed instead for those children in Catalonia whose parents want more classes taught in Spanish.