Nobel laureate shows support for 'political prisoners' during Parliament visit
Activist Jody Williams says the "human rights" of Catalan independence leaders on trial must be defended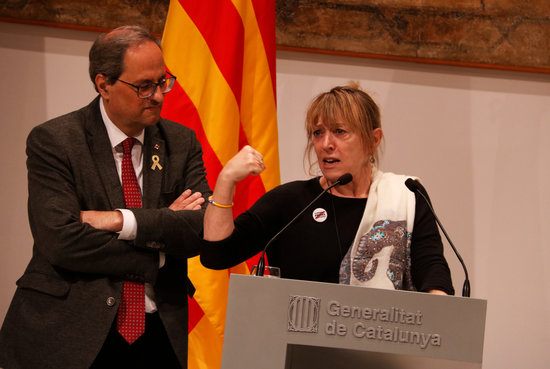 Nobel Peace Prize laureate Jody Williams on Friday expressed her support for Catalan independence leaders being tried in Spain's Supreme Court, referring to them as "political prisoners" and to the court case as a "political trial."
Williams, who was awarded the Nobel Peace Prize in 1997 for her human rights work, was visiting the Catalan parliament to take part in a commission on civil and political rights, and she met with the parliament president, Roger Torrent, beforehand.
"If we don't defend the human rights of political prisoners, who will defend us when they come for us?" said Williams, in a press appearance held jointly with Torrent following their meeting.