Lawyer alleges mistreatment of jailed ministers
Defense attorney for deposed officials to lodge complaint while released minister calls for political solution to "terrible" situation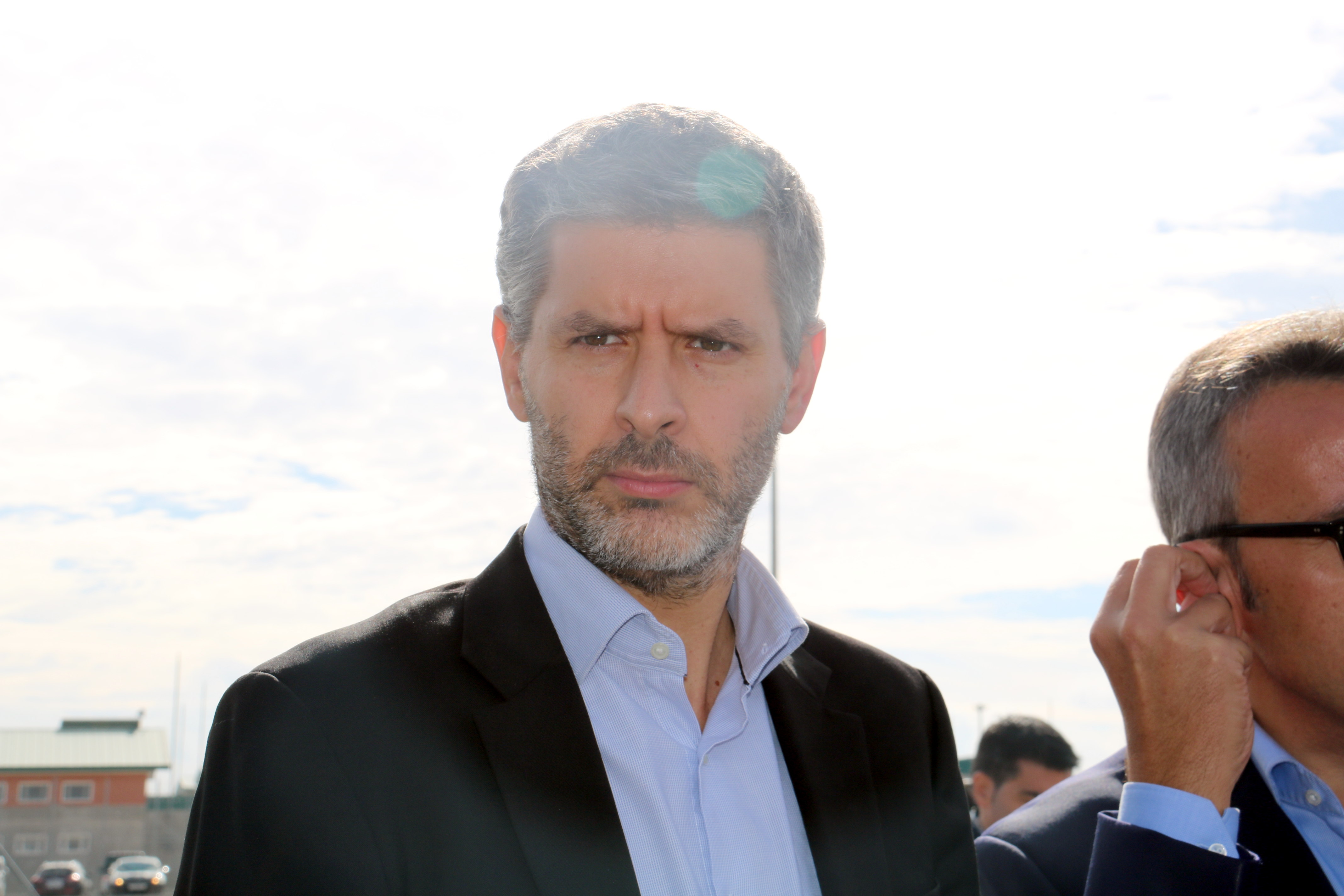 The lawyer representing imprisoned Catalan ministers, Oriol Junqueras, Carles Mundó and Raül Romeva, says he will file a complaint over the conditions in which his clients were moved to the Estremera prison on Thursday. Lawyer Andreu van den Eynde says that the conditions in which his clients were moved were not "correct", although he did not give further details: "That is something they will have to say, and we will not make the mistake of saying anything before an official complaint has been lodged," he said on Friday.
In a press statement following a visit with his clients, Van der Eynde said that while the three deposed ministers are in "very tough" circumstances, all three are "well and composed". The lawyer also said they will appeal the judge's decision to hold the former ministers in custody. The lawyer spent more than an hour in the prison visiting his clients. "They are keen to know what we are doing and what we think, and they are eager for news about their families," he said.
Meanwhile, the one Catalan minister to avoid prison, Santi Vila, left the same Estremera prison after depositing bail of 50,000 euros. The former business minister had a message for Spain's political leaders, calling on them "to bring this terrible situation of imprisoned politicians to an end." Vila also appealed to Spanish president, Mariano Rajoy, and the heads of Congress and the Senate, Ana Pastor and Pío García-Escudero, to take "the political initiative… because we will not resolve this in the courts."
Video shows officers mocking the ministers
As news of possible mistreatment of the ex-ministers became known, the La Vanguardia newspaper posted a video showing Spanish National police officers making fun of the ministers as they arrived at the National Court. "Wait till you see what they do to the little teddy bear," says one police officer, referring to Junqueras. Along with an obscene gesture, the officer continues: "When they get him on all fours, they'll fix his eye." The conversation caught on video by the Reuters news agency was retweeted thousands of times. The National police reported on Twitter that it had opened an investigation into the video.