'Justice is served': unionists welcome Supreme Court decision on Junqueras
Parties against independence insist "immunity is not impunity" and that jailed ERC leader must see out his sentence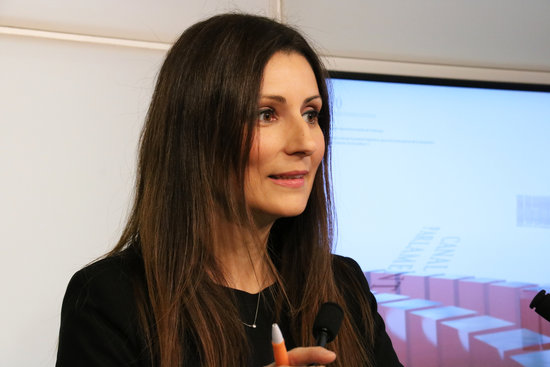 While Thursday saw plenty of condemnation of the decision by Spain's Supreme Court to deny jailed MEP-elect Oriol Junqueras permission to attend the European Parliament, it was also welcomed by a number of political figures, particularly those from unionist parties.
Catalan People's Party MEP and former Spanish minister, Dolors Montserrat, said about the decision to deny the former Catalan vice president immunity that "justice has been served," adding that "those who perpetrated a coup against democracy won't get away with it."
There was a similar message from Luis Garicano, the head of the unionist Ciutadans party (Cs) in the EU parliament, who insisted that "the European Parliament will not be a refuge for criminals: immunity is not impunity."
His words were reinforced by the head of Cs in the Catalan parliament, Lorena Roldán, who stressed that Junqueras is "sentenced and disqualified," and she called on the ERC party he heads to stop "manipulating and looking for excuses," insisting "enough is enough."
Meanwhile, the far-right Vox party congratulated the Supreme Court on its decision, saying that it exposed the "difficulty" of maintaining the argument put forward by the state attorney general that Junqueras enjoys some level of immunity.
Different views from coalition partners
For Socialist MEP, Javi López, he said his party will respect the decision, and he argued that the European court that had confirmed Junqueras' immunity as an MEP had left it to the Supreme Court "to apply and interpret its view" of the leader's sentence.
However, Jaume Asens, the leader of En Comú Podem, the Catalan affiliate of the Podemos party now in coalition with the Socialists in Madrid, called the decision "bad news," and said the Supreme Court has "turned its back on Europe."