Independent Catalonia "more vulnerable" to terrorism, says Spanish Home Affairs Minister
The Spanish Minister of Home Affairs, Jorge Fernández Diaz, on Thursday restated his belief that Catalonia would become more "vulnerable" to terrorist attacks, drug trafficking and organised crime if it were to separate from Spain. He argued that "without the protective umbrella" of Spain's security forces and collaboration with international intelligence agencies, these threats to Catalan security would increase. "United we are stronger than divided," he reiterated. Some have regarded this warning as over-dramatic, with the Catalan Minister of Home Affairs, Ramon Espadaler, describing it as "apocalyptic."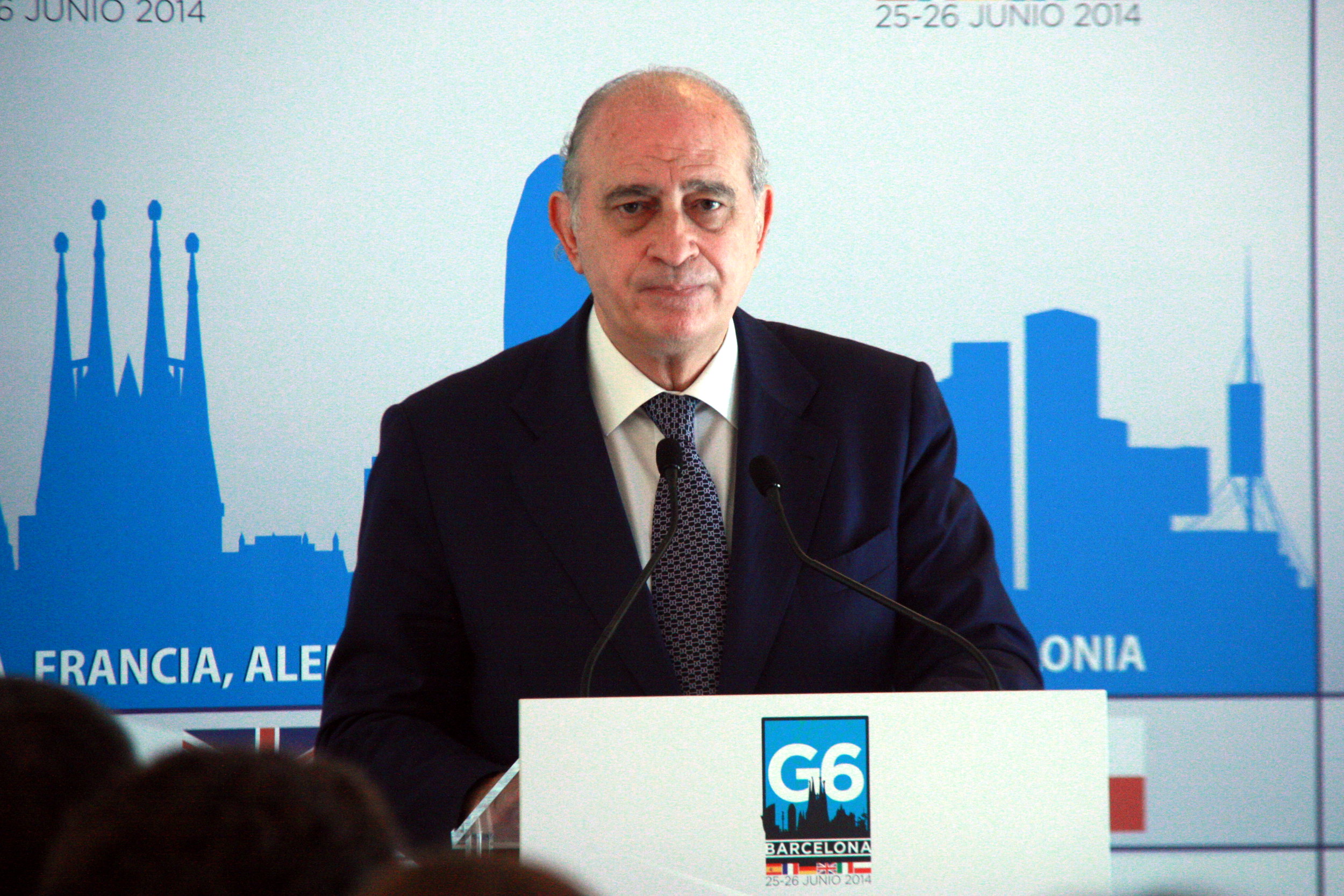 Barcelona (ACN.) - The Spanish Minister of Home Affairs, Jorge Fernández Diaz, on Thursday restated his belief that Catalonia would become more "vulnerable" to terrorist attacks, drug trafficking and organised crime if it were to separate from Spain. He argued that "without the protective umbrella" of Spain's security forces and collaboration with international intelligence agencies, these threats to Catalan security would increase. "United we are stronger than divided," he reiterated. Some have regarded this warning as over-dramatic, with the Catalan Minister of Home Affairs, Ramon Espadaler, describing it as "apocalyptic." The Spanish Minister first made these comments on Tuesday, when he said that Catalonia's independence would lead to the loss of many of its privileges and "leave it in political limbo" outside of EU and NATO treaties and "without the protective umbrella of the agencies and services that ensure safety in a global world".
Fernández Diaz has not rescinded the statement he made on Tuesday about security in an independent Catalonia, even though his comments were heavily criticised by Catalan Minister of Home Affairs, Ramon Espadaler. The Spanish Minister instead reiterated on Thursday his belief that without the "umbrella of protection" that Spain accords, Catalonia would become "more vulnerable" to threats such as jihadist terrorism and organized crime.
Fernández Díaz comments were heavily criticised by the Catalan government that accuses Madrid of starting a "campaign of fear" in which the terrorist threat is a "new chapter." "We are facing a new chapter of this apocalypse that the Minister is predicting every week", said the Catalan Minister of Home Affairs. Espadaler asked Fernández Díaz to be "more rigorous" adding that his comments were "completely amoral." "I respect all opinions about the process that Catalonia is facing but this is in no way a method to compare arguments," said Espadaler.
"Citizens deserve a rigorous minister", warned Espadaler. The Catalan politician stated that if Catalonia were to become independent, he hopes Spain would not directly expel the territory from international organizations but would rather be prepared to negotiate a new settlement.
The Spanish minister said that he "did not want to argue" about these comments and contextualized his first statements in the context of a "serious" discussion on the phenomenon of jihadist terrorism.
Fernández Diaz said he believed his points were "obvious". "Catalonia benefits from the work of various intelligence agencies and Spain has numerous agreements with various international organizations", he said. He believed that in a separated Catalonia, "the very serious risks and threats would not only continue but would increase."
In a press conference following a G6 Home Affairs Meeting in Barcelona, the Spanish Minister continued: "G6 demonstrates the need to unite before jihadist threats, drug trafficking and organized crime. United we are stronger, divided we are most vulnerable." Responding to the criticisms of Ramon Espadaler, Fernández Diaz said if anyone would describe this reflection as "apocalyptic" that would be "his problem".
The G6 meeting, with the ministers of France, Italy, the United Kingdom, Poland and Germany, was held in Barcelona between Wednesday and Thursday. The Catalan Government was not invited, not even as an observer, despite the fact that the summit was hosted in the Catalan capital. "We would have appreciated" an invitation, admitted Ramon Espadaler, who nonetheless added he didn't want to create a "conflict" about the issue.