France to 'consider' project to build gas pipeline to connect Africa to Europe via Catalonia
MidCat, an infrastructure dropped halfway its construction, is supported by Catalan, Spanish and German governments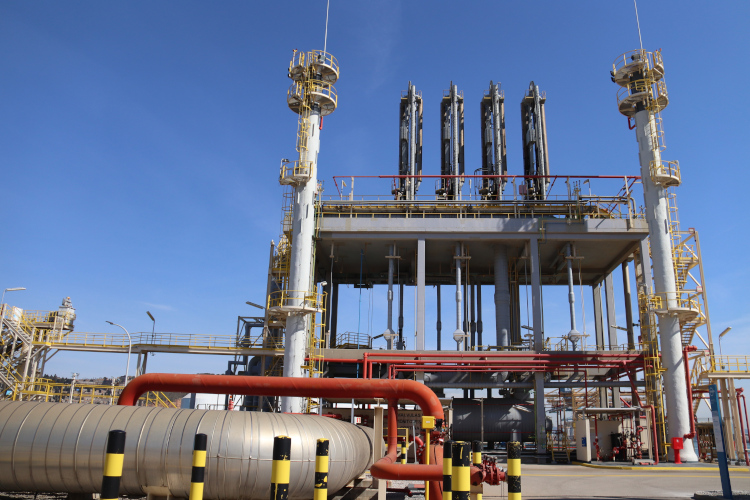 France has for the first time opened the door to finishing a forgotten gas pipeline whose construction was dropped halfway several years ago and that could bring gas from Africa to Europe via Catalonia.
On Tuesday, the French economy minister, Bruno Le Maire, said talking to the press: "Spain and Germany are very close allies to France, and when they put forward a proposal, we consider it."
This was his reaction to the meeting a few hours before between the Spanish and German heads of government, Pedro Sánchez and Olaf Scholz, who both supported the idea of completing the pipeline, called MidCat – short for Midi-Catalonia, the part yet to be finished of a route that would go from northern Africa all the way through the Iberian peninsula and beyond the Pyrenees to decrease Europe's dependence on Russian gas.
Right now, the pipeline ends at the north-central town of Hostalric in Girona, one hour north of Barcelona.
Paris had for weeks been skeptical on the plans, which would imply not only reaching the border with France, but also north of the Pyrenees up to Barbairan, close to Carcassone – that is, over 200 km.
On August 18, France's ecology minister, Christophe Béchu, had said that the project "would take years to be built and would not respond to the current crisis."
Yet, without giving more details, Le Maire said on Tuesday that Madrid and Berlin are "friends and allies" and that they would look into MidCat.
Catalan government in favor of MidCat
The project is also supported by the Catalan government; shortly after the French official's comments, Catalonia's president, Pere Aragonès, welcomed the new stance.
"Europe has to increase the interconnections between the different energy markets in order to protect itself from Russia's pressure," he told the press after taking part in a panel on independence movements in Paris.
"Whatever contributes to European strategic autonomy, also when it comes to energy, is essential and will have Catalonia's support."
According to him, the fact that MidCat gas pipeline goes through Catalonia "is important for the country and highlights the geostrategic importance of Catalonia and its contributions to the European project."
Other Catalan government members, such as foreign minister Victòria Alsina, have openly supported the project, although economy minister Jaume Giró warned in mid-August that it is a "very complex partial solution" which may not be fast because it depends on France's support and EU funds.
Ecologists criticize project
Another obstacle this project may face even if there is political consensus to launch it among all the involved European countries are local communities. NGO Ecologistes en Acció has recently said that it is "unacceptable" that Catalonia and Spain want to resume the project.
They flatly reject "investing billions in a fossil fuel infrastructure" for the impact on the land it may imply – yet, MidCat has been also thought to be useful in order to transport green hydrogen.