Foreign minister: Catalangate espionage scandal 'only tip of iceberg'
Victòria Alsina meets CitizenLab head in Canada, where cooperation between Catalonia and Quebec is renewed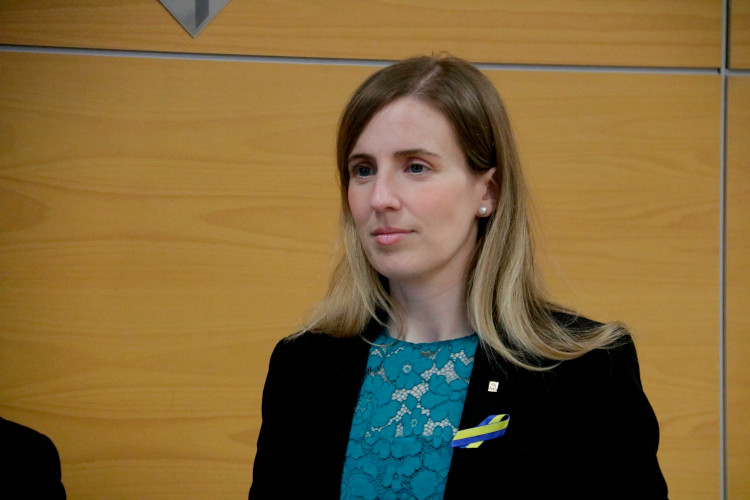 The Catalan foreign minister, Victòria Alsina, believes that the Catalangate espionage scandal revealed on April 18 is "only the tip of the iceberg" of a larger scheme orchestrated by some entity within the Spanish state.
"The Spanish government has to ensure the accountability of those responsible," she said after a meeting with Ronald Deibert, director at CitizenLab, the research group that determined that over 60 pro-independence politicians, lawyers, journalists, and activists, along with some of their close contacts, had been spied on with Pegasus software.
Here's our recent podcast about Catalangate:
"I have informed Ronald Deibert on the actions the Catalan government is launching at an international scale in order to denounce this mass espionage scandal against the pro-independence movement," she explained after the meeting, referring to "actions before the United Nations, the European Union and the Council of Europe."
"The aim of our meeting has been learning how Catalangate connects with the global agenda of CitizenLab, with all these kinds of investigations this institution is doing."
25 years of cooperation with Quebec
Alsina met Deibert on Tuesday during an official trip to Canada, where the cooperation between Catalonia and Quebec has been renewed.
This year marks the quarter of a century since the first bilateral agreement between the two, and a renewed plan for 2022 to 2024 has been approved in a meeting between the Catalan foreign secretary, Gerard Figueras, and Quebec's Europe and European Institutions department, Marie-Josée Audet.
Economic development, R&D, culture, education and training are some of the main fields in the new cooperation agreement, as well as climate change, biodiversity, and AI.
Also on Tuesday, Alsina met with Éric Caire, Quebec's cybersecurity minister, and Nadie Girault, international relations and francophonie minister.
Cybersecurity, access to information and efficiency in the public administration were some topics covered, with the need to regulate at an international scale the use of espionage software put forward by the Catalan representative.
"We have to promote regulation at an international scale so that in the future we can avoid espionage cases with Pegasus software such as Catalangate," she said.
During her trip, she also joined a tribute to Catalan sculptor Jordi Bonet, who died in Montreal in 1979.
This week, Alsina will also take part in a session at the National Assembly of Quebec, meet its speaker, François Paradis, and will also visit Quebec City's local council.