Far-right party's xenophobic comment on left-wing MP sparks outrage
Gerardo Pisarello's criticism to king for "constitutional disobedience" prompts Vox to demand politician "be kicked in his ass back to Argentina"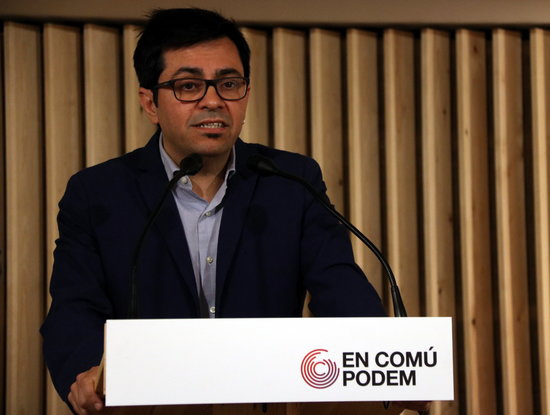 On Saturday, the anti-austerity politician criticized the Spanish king Felipe for "constitutional disobedience" for taking sides after the Spanish government denied him a visit to Barcelona.
Vox's official Twitter account reacted to Pisarello's remarks by demanding him "be kicked in his ass back to Argentina."
Pisarello, who was born in Argentina and has lived in Spain for 25 years, is now MP in the Spanish congress and member of its bureau, after a stint as Barcelona's local councilor (2015-2019).
"When a foreigner who tarnishes the flag and backs a separatist coup sits in the congress' bureau, what is logical is that he tarnishes the bureau and attacks the king who fought the coup," read the Vox tweet. "Everything is logical, except for us not having kicked his ass back to Argentina."
In a further response, the left-wing politician, member of a party that usually avoids siding in the independence debate, reminded that he is "son of a lawyer killed for facing Videla's dictatorship, grandson of Andalusian republicans and father to two Catalan republican youngsters."
"You will have to do something else apart from barking and charging to achieve that we give up 'the terrible obsession of thinking.'"