EU welcomes green energy pipeline project between Barcelona and Marseille
European Commission could fund proposal if 'BarMar' planned under current legislation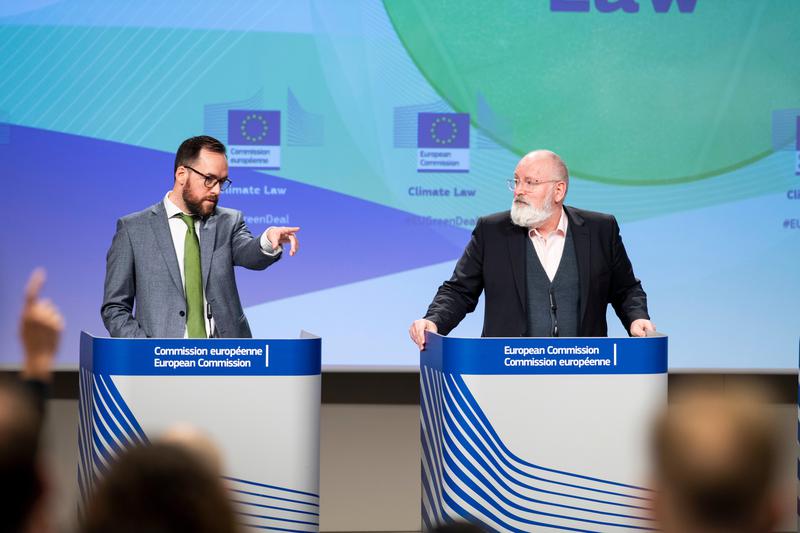 The European Commission welcomed the political agreement between Spain, France, and Portugal to build a green energy pipeline between Barcelona and Marseille, a proposed corridor that replaces the unfinished MidCat pipeline.
European leaders are awaiting the technical details of the project to evaluate whether the proposal can receive EU funding, as was announced on Monday by energy spokesperson Tim McPhie, during the commission's daily midday briefing.
European legislation allows institutions to fund projects related to hydrogen, as opposed to fossil fuels.
Right now, the commission awaits the details to also decide if the green energy pipeline can be considered part of a project of common interest or not.
This list is updated every two years, and the next revision is scheduled for November 2023.
BarMar pipeline
After intense negotiations between the Spanish, French, and Portuguese governments, on Thursday, the leaders of the three executives reached a deal to build the BarMar pipeline.
In a meeting in Brussels, the heads of government agreed on moving forward with the joint corridor.
Talking to the press, Spanish PM Pedro Sánchez explained the deal in the Belgian capital, which will include the construction of an underwater green hydrogen pipeline to connect the Iberian Peninsula with the European energy market.
According to Sánchez, it will also be used to transport gas and electricity during the ongoing energy transition process.
The project will take five to seven years to be completed, and construction will not begin immediately.
Unfinished MidCat pipeline
The BarMar will now replace the MidCat, an unfinished pipeline that finishes in Hostalric, a town 70 kilometers north of Barcelona.
The pipeline was planned to bring gas from Africa to Europe via Catalonia and was seen by some as a potential solution to ease the continent's dependency on Russian imports.
While the Catalan and Spanish governments were in favor, the French executive opposed the project.
Listen to our Filling the Sink podcast episode from October 2022 to learn more about it.