Electoral board gives parliament five days to explain why speaker has not been stripped of seat
Deadline comes after Ciudadanos filed complaint with electoral authority asking for parliament bureau members to be sanctioned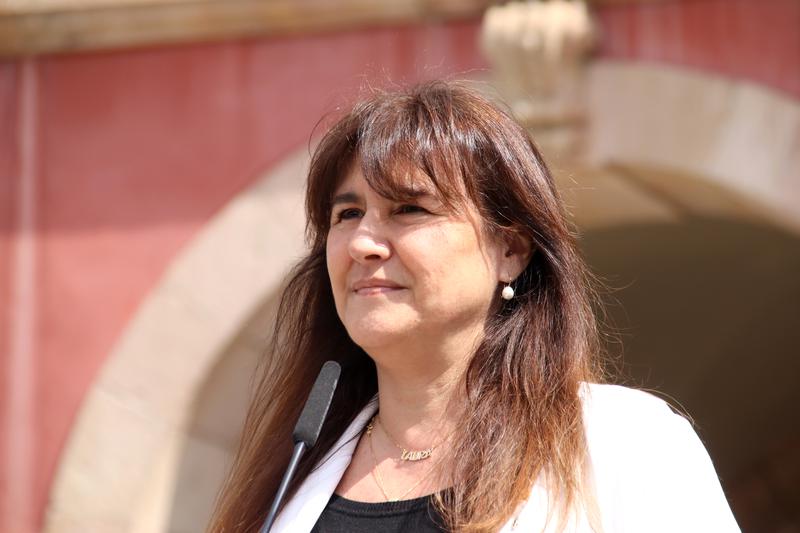 Spain's electoral board (JEC) has given the Catalan parliament five days to explain why it has not acted to strip the suspended parliament speaker of her seat as an MP.
Laura Borràs was suspended as speaker in July and convicted on March 30 – pending appeal – of helping a friend secure public contracts, in a previous job before she was an MP.
Media reported that the electoral board decided to strip Laura Borràs of her seat on May 3, and the pro-independence Junts MP was informed the next day.
The High Court in Catalonia has also barred Borràs from holding public office for 13 years after she was found guilty of forging official documents, being the initiator of the crime of commercial document forgery, and administrative breach of official duty for splitting contracts.
Pro-Spanish unionist party Ciudadanos filed a complaint with the electoral board over parliament's inaction on Borràs, and asked that disciplinary procedures be initiated against the acting speaker, Alba Vergés, and the members of the parliament bureau who voted in favor of appealing the decision to strip Borràs of her seat.
Precedents
Former far-left pro-independence CUP MP Pau Juvillà was stripped of his seat following the same procedure in January 2022, with the electoral board eventually ordering him to be removed from his post, as was the case with ex-Catalan president Quim Torra, of Borràs' party, Junts per Catalunya, in early 2020.
The electoral board cites the precedents set by the Juvillà and Torra cases as both politicians were stripped of their positions in parliament before the Supreme Court handed down a decision on their appeals.
It also cites article 6.2 b of the LOREG electoral law, which states that anyone who has been convicted of "rebellion, terrorism, crimes against the public administration or state institutions" and barred from office is ineligible for a public post even if their sentence can still be appealed.