Electoral board ousts Catalan president Torra over yellow ribbon row
Spanish authority says decision will come into effect when leader is notified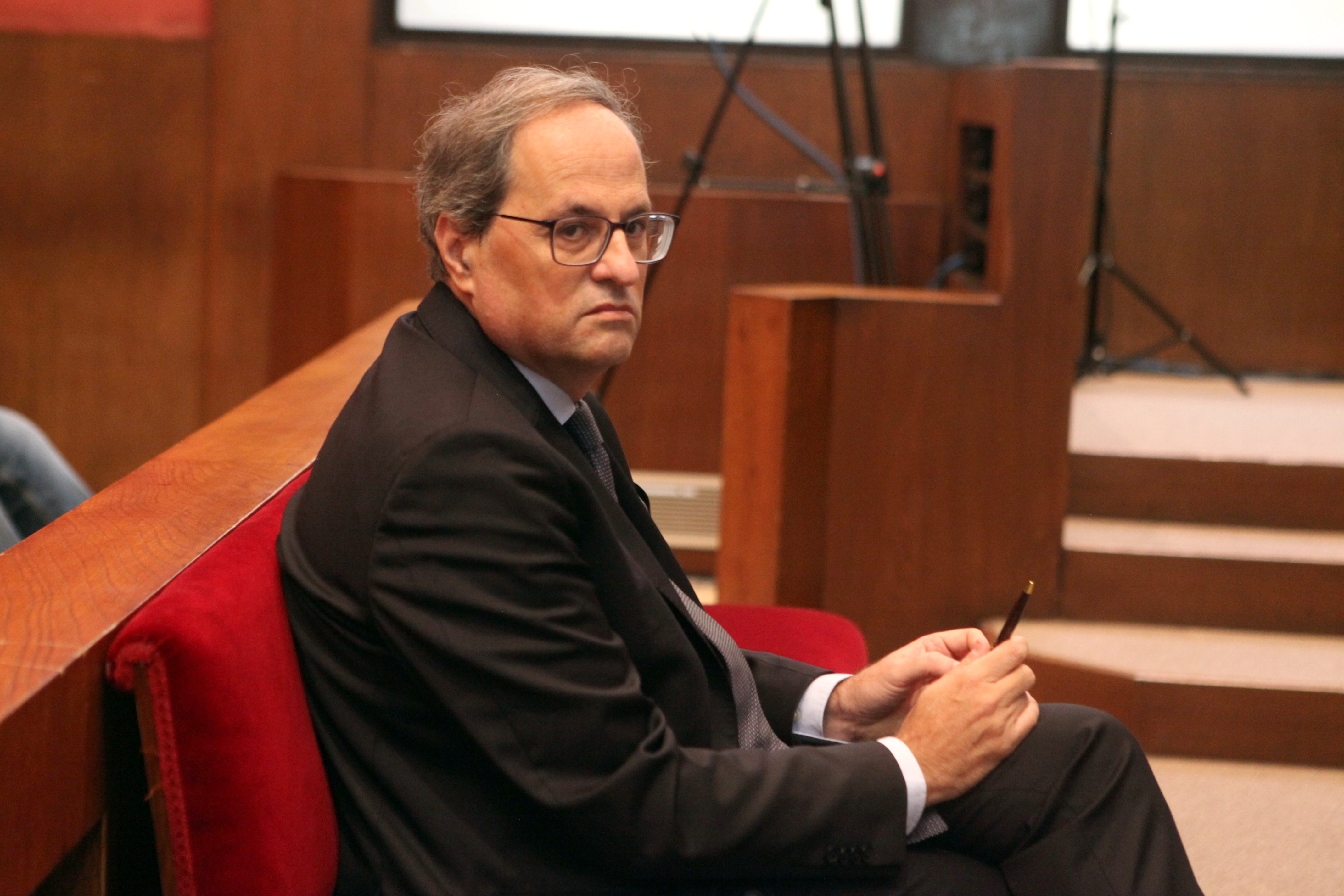 Spain's electoral authority has decided to oust Quim Torra from Catalonia's presidency in a decision that is to come into effect as soon as the politician is notified.
This comes after a top Catalan court found him guilty of disobedience for failing to remove yellow ribbons in favor of jailed pro-independence leaders from public buildings during the April 2019 Spanish election campaign period, although the decision was not final and Torra appealed the ruling to the Supreme Court.
The electoral board ruling overturns the provincial authority's decision and sides with the appeals brought forth by unionist Ciutadans, People's Party and far-right Vox parties.
Immediately after knowing about the news on Friday at 6pm, Quim Torra called cabinet meeting for 8pm and will make an official statement after being ousted from the Catalan presidency by Spain's electoral board.
Will Torra be automatically barred from Catalonia's presidency?
In its decision, the electoral board did not mention the presidential post and only explicitly ordered that Torra be removed as MP – but according to Catalan law, the president has to remain MP in order to take office.
Catalonia's president's defense argues that the law does not say that the president needs to remain as Member of Parliament during their entire term.
Catalonia's law does not consider the electoral board ousting the president, but only "a final criminal sentence that involves a disqualification of public office."
Torra's party had requested that the ruling not come into effect until the Supreme Court – the only one able to give final sentences- confirmed his disqualification.
Chances are that the Supreme Court still needs to have its say on the electoral board's ruling, and that the Catalan parliament will confirm whether Torra is barred from office, but the upcoming developments are still unclear.