Court provisionally suspends decrees creating new Catalan offices abroad
Argentina, Mexico and Tunisia delegations seen by Madrid government as 'harmful' for Spain and part of 'secessionist plan'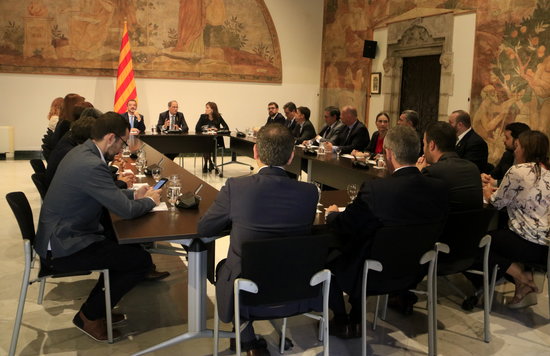 Catalonia's high court (TSJC) has provisionally suspended the decrees creating three new Catalan offices abroad in Argentina, Mexico and Tunisia.
Judges made the decision public on Wednesday, and for now it is a temporary decision while they make a final ruling on the legality of the offices.
The legal case against the delegations abroad began with a Spanish government court request to close them down – this, after Catalonia announced the launch of such offices in June, although they have not opened yet.
The Madrid cabinet claimed in October that they are "harmful" for Spain and part of a "secessionist plan" – while the TSJC a decision on Spain's appeal, the decree launching them will be suspended.
Spain's foreign ministry, led by the EU's diplomacy head-nominee Josep Borrell, also argued that the offices should be blocked in order to "avoid the damages to Spain's image that would be difficult or impossible to repair, and to its foreign policy action that they will undoubtedly undertake" if the delegations are opened.
In October, Catalonia's foreign minister, Alfred Bosch, called Madrid's appeal "inadmissible" and nominated the new delegates despite the challenge.
"We don't talk badly of anyone. We don't work against anyone, we just do our own work, which is promoting Catalonia abroad," he said.
Network of international offices abroad
Last June, Bosch announced fresh plans to add Mexico, Argentina, and Tunisia to the 12-strong network of international offices abroad.
All of Catalonia's delegations were closed by Madrid in 2017, except for the one in Brussels. When the Catalan Parliament appointed a new president after six months of suspended self-rule, one of the first measures the government announced was the relaunch of the network of foreign delegations.