Government appoints new delegates despite Spain's challenges
Catalonia will open new offices in Argentina, Mexico and Tunisia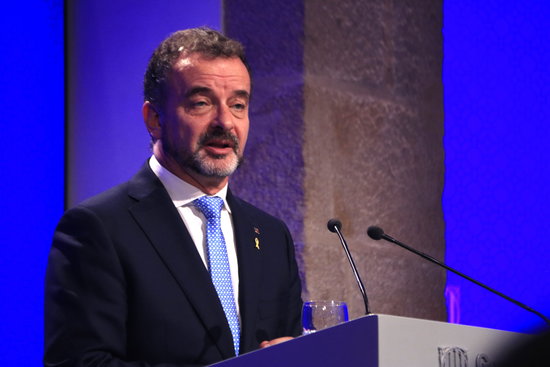 The Catalan government has appointed three new delegates in Argentina, Mexico and Tunisia, despite Spain challenging the new offices in court recently.
David Poudevida, Lleïr Daban and Ahmed Benallal will be the new delegates in those countries, respectively.
Foreign action minister, Alfred Bosch, at a news conference after the Executive Council meeting on Tuesday, said he will not stop his policy in spite of Spain's efforts to close down the offices abroad.
''We will not let our future be challenged,'' he said, adding that it is the government's ''duty'' to take action beyond the country's borders and to be ''competitive'' in the future.
On Monday, Bosch described the latest move launched by the Spanish foreign minister, Josep Borrell, who will stand down to become the EU's head of diplomacy in the coming weeks, as "unacceptable."
15 offices abroad
The three additional delegates have taken the Catalan tally of offices abroad to 15 – most of which were shut down in October 2017 after Madrid imposed direct rule in Catalonia, but which have been reopened since June 2018.
The government now has offices in Brussels (acting as the representative before the EU), France, the UK and Ireland, Germany, the US, Central Europe (based in Vienna), Italy, Portugal, the Scandinavian countries (based in Stockholm), the Baltic countries, Switzerland, the Balkans (with Zagreb as HQ) and the three new ones.