Catalan government will open offices in Mexico, Argentina and Tunisia
Catalonia will have a total of 11 delegations abroad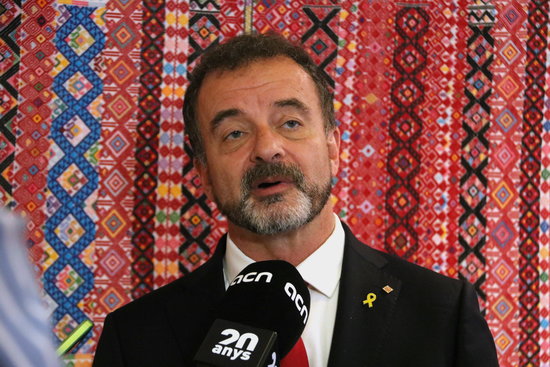 The Catalan government announced on Tuesday that it will open offices in Mexico, Argentina and Tunisia in the near future.
The Catalan government already has offices promoting Catalan interests in the UK, the US, France, Belgium, Italy, Switzerland, the Baltics, the Balkans, Germany, central Europe, Portugal and northern Europe.
The new offices will be located in Mexico City, Buenos Aires, and Tunis, but will cover wider areas. The Mexico City office will serve Mexico, Central America and the Caribbean while the Buenos Aires one will represent Catalan interests in the Southern Cone and Tunis will cover the northern African region.
The announcement comes after a recent trip that Foreign Minister Alfred Bosch took to Mexico City in which he apologized for the Spanish colonization of Mexico and indicated Catalonia's desire to open a delegation in the country to become a gateway to Latin America.
Catalan delegations, which aim to expand Catalonia's influence abroad as part of the External Action Plan, are controversial as they were all shut down when the Spanish government intervened in Catalonia by implementing Article 155 of the Spanish Constitution following the failed 2017 independence bid.
In 2018, the Catalan government began to reopen some of these offices, but not without objection from the Spanish government, who has repeatedly claimed that Catalonia is overstepping its role as a political entity within Spain.