Court keeps February 14 Catalan election date pending Covid-related delay ruling
Decision to allow postponement could be announced ten days into campaigning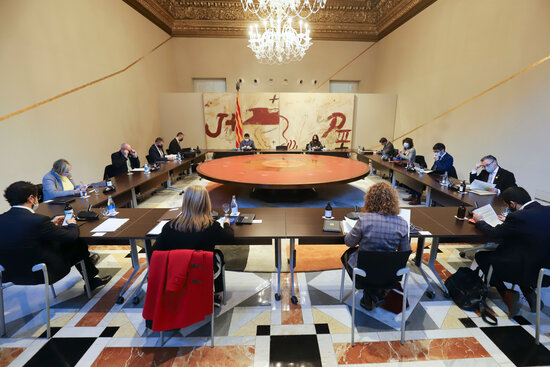 The Catalan High Court (TSJC) has decided to maintain the February 14 election date until it rules on whether it can be postponed over coronavirus concerns, as had been agreed by the government and most political parties last week.
Vice president Pere Aragonès lashed out at the TSJC, calling it "irresponsible", and said he regretted that "many citizens will be forced to decide between their right to vote and their health."
The TSJC is hearing legal challenges to a Catalan government decree delaying the vote to May 30 for health reasons. Judges have put the new date on hold, which means that the previous decree setting the election for February 14 is currently in force.
The final decision on the delay could come as late as February 7; that is, 10 days after the election campaign is due to start on January 29, with only a week to go before the vote.
The Catalan government had pledged to "fight until the end" to adjourn the election, but the TSJC's decision to keep the February 14 election provisionally in place can no longer be appealed until their final ruling is announced.
While most political parties in parliament agreed to postpone the election last Friday, the Catalan branch of Spain's ruling Socialist party, soaring in polls, distanced itself from the agreement, drawing criticism from rivaling parties who accused them of seeking political gain as Spain's health minister, Salvador Illa, is set to be the party's frontrunner in Catalonia.
"The Catalan Socialists order, the Spanish government maneuvers, and the judiciary carries it out. All at the expense of public health," said Marta Vilalta of the pro-independence Esquerra party, which the latest polls predict could see the Socialists overtake them.
According to Ciudadanos' frontrunner in the Catalan election, Carlos Carrizosa, the government should issue yet another decree postponing the vote to ensure it "goes ahead."
With Catalonia currently battling the third wave of the coronavirus pandemic, health experts believe that the infections will peak very soon, but that hospitalizations and the number of ICU patients, which have already reached November levels, will continue to grow for some days.