Ciutadans: The party aiming to 'stop nationalism in its tracks'
Catalonia's main opposition party has set itself the task of bringing pro-independence "totalitarian separatism" to an end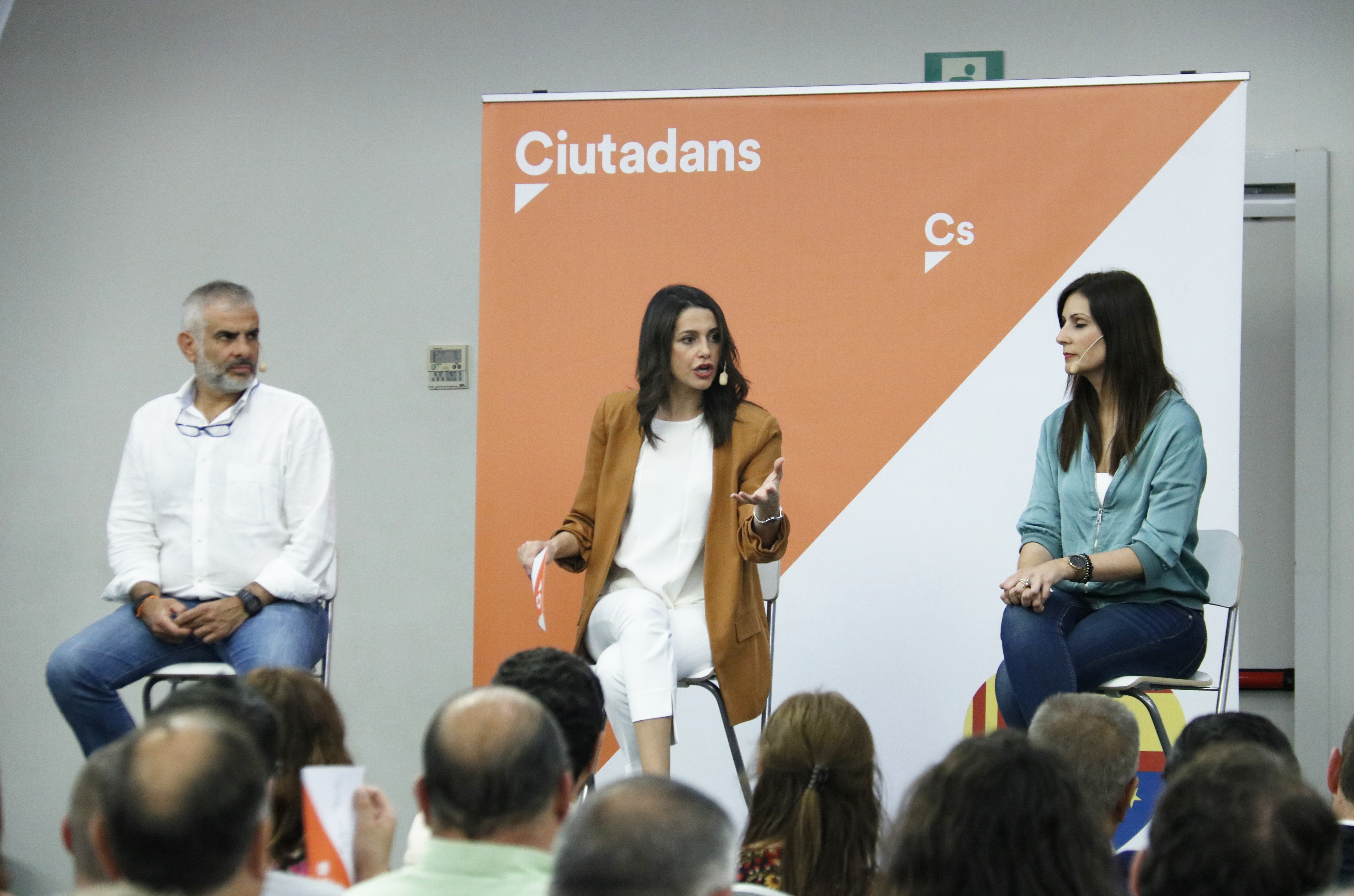 Running under the slogan 'Spain on the move,' the Ciutadans party (Cs) launched its campaign for the November 10 general election on a platform that vows to "stop nationalism in its tracks," according to the party's main candidate, Inés Arrimadas.
Vociferously opposed to Catalan independence, Cs goes into the election targeting the Spanish unity vote, with the party's head in Catalonia, Lorena Roldán, warning that on November 10 voters risk "remaining hostages of radical separatism."
Cs has also appealed to the tactical vote, presenting itself as the best party to not only stop "totalitarian separatism" but also to "remove Pedro Sánchez," according to Arrimadas, who described the party as the one that "knows best how to reach agreements and compromise."
The largest opposition party in parliament after winning 25% of the vote and 37 seats in the 2017 election, Cs has come a long way since it first contested a Catalan election in 2006, the year of its founding, when it won a 3% share and gained just three seats.
The party later expanded and started contesting Spanish elections in 2015, and the Catalan wing currently holds five seats in the Spanish congress. Yet, if the latest poll by the CIS public research institute is correct, that number could drop to just two seats.
An end to "burning cities"
Whatever may happen on November 10, Ciutadans remains unflinching in its opposition to the independence movement, and most recently seized on the recent unrest on the streets of Catalonia in protest against the jailing of Catalan independence leaders.
"Whoever wants to see an end to the burning of the streets should vote for Cs," said Arrimadas during a recent campaign event, while Roldán also claimed that pro-independence "radicals" are "burning the cities" with "impunity."
For Cs, the disturbances and protests are down to the pro-independence parties, who have sent the Catalan parliament into "insurrectional" mode, according to Catalan MP Carlos Carrizosa, and who "dictate instructions" that are then "carried out on the streets."
A vote for Cs on November 10, claims Arrimadas, will mean that Catalans will no longer have to worry about "indoctrination" in schools, about companies "leaving Catalonia," or about "more privileges being conceded to the separatists."