Catalan politicians will take Spain's former intelligence head to court for political espionage
Parliament speaker and MP announce lawsuit against Félix Sanz Roldán over the alleged hacking of their phones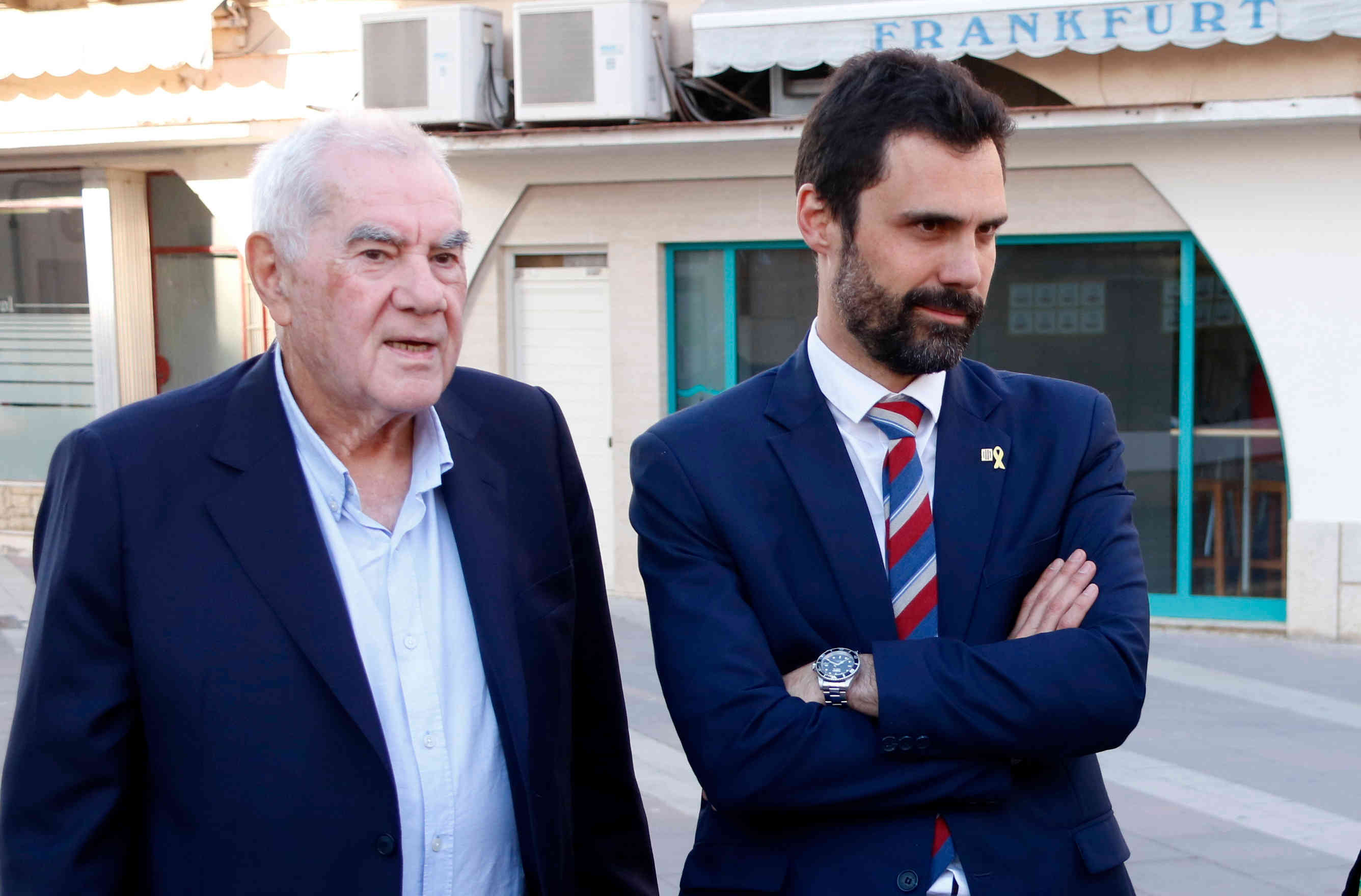 Two Catalan politicians whose phones were allegedly hacked with spyware technology have announced a lawsuit against the former head of Spain's National Intelligence Center (CNI), Félix Sanz Roldán, accusing him of political espionage.
"As of today, the only person we can accuse is the former CNI director," said Andreu Van den Eynde, the lawyer for the speaker of the Catalan parliament, Roger Torrent, and the MP and former Catalan government minister Ernest Maragall.
Following revelations by The Guardian and El País that Torrent's phone had been targeted with the Pegasus spyware, which the Israeli company NSO says it only sells to governments to track criminals and terrorists, the parliament speaker and other politicians of the Catalan independence movement were all but certain that Spain was behind the attack.
According to the two newspapers, the software was also used to spy on the former MP for far-left CUP Anna Gabriel, exiled in Switzerland, and a member of the Catalan National Assembly grassroots group, Jordi Domingo.
Vice also ran a piece on Tuesday stating that a former NSO Group employee maintains that the Spanish government has been a client of the company since 2015.
New revelations by eldiario.es claim that the Pegasus software also targeted Jordi Puigneró, the current Catalan minister for Digital Policies, and Sergi Miquel, a close collaborator of Carles Puigdemont, the former Catalan president exiled in Belgium.
All the aforementioned politicians are senior figures in the independence movement and either belong to or are linked to Catalonia's ruling parties, Esquerra (ERC) and Junts per Catalunya (JxCat), or the anti-capitalist CUP party.
Spanish vice president calls for parliamentary investigation
On Thursday afternoon, Spanish vice president Pablo Iglesias, became the most senior Spanish political figure to call for a parliamentary investigation into the alleged spying.
Speaking to The Guardian, Iglesias said politicians should not be targeted because of their ideological convictions.
"For me, as well as being obviously a judicial matter, it's a political one," he said, adding that "this kind of practice is unacceptable in a democracy."
Iglesias, who leads Podemos, the smaller party in Spain's governing coalition, called for "a parliamentary commission to investigate all the instances of spying that have taken place in our country, because it's part of the job of cleansing and democratic regeneration."