Catalan government apologizes for Spanish colonization of Mexico
Foreign minister visited Mexican Institute of Indigenous Peoples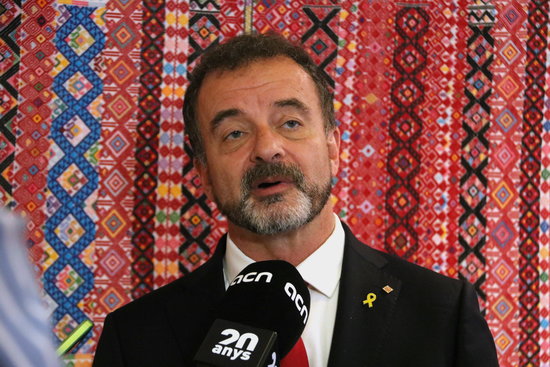 The Catalan government has issued a formal apology to the indigenous peoples of Mexico for the consequences of the Spanish conquest and subsequent colonization of Central America.
The foreign affairs minister Alfred Bosch visited the National Institute of Indigenous Peoples in Mexico City on Wednesday, where he told community representatives that "the conquest and colonization introduced discrimination and marginalization that was unacceptable."
Catalonia was complicit in the Spanish Empire's expansion into Latin America, for which the defeat of the Aztec Empire and suppression of the indigenous groups was a key event.
"Not intermediaries"
Bosch said that Catalonia would not mediate for Spain following the controversy arising from an open letter in which the Mexican president Manuel López Obrador called on the King of Spain and Pope Francis to apologize for crimes committed during the 16th-century invasion.
"We are not intermediaries of any other government," Bosch told reporters, while urging Pedro Sánchez's government to take on more historical responsibility in Mexico and build "a healthier relationship with its peoples and one of equals, without discrimination or supremacism."
"How kind of him"
Spain's outgoing foreign minister Josep Borrell made light of the apology, reacting "how kind of Mr. Bosch". He hit back at the accusations against the Madrid administration by saying "Bosch has no sense of the ridiculous" and "has no idea about what he is saying or thinking."
Bosch is midway through a week-long visit to Mexico. He has also met the president of the Mexican parliament foreign affairs committee, Socialist MP Alfredo Fermat, who pledged to organize a debate on the pro-independence Catalan prisoners and exiles in the chamber.
The Catalan representative used the first part of the trip to declare their intention to open a government delegation in the country, described as a gateway to Latin America.