Candidate Manuel Valls attacks literature award winner over 'political prisoners'
Barcelona mayor calls former French prime minister's attitude "histrionic and out of place"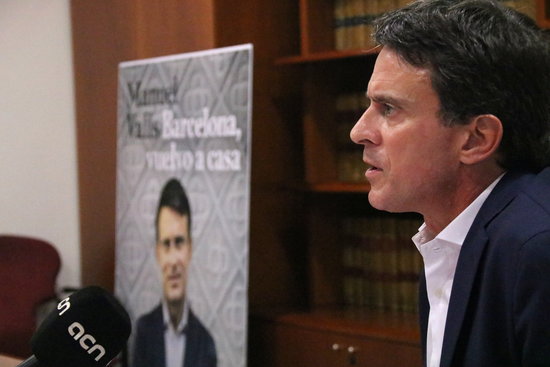 Barcelona's mayoral candidate Manuel Valls attacked a Catalan literature award winner on Sunday evening after in his acceptance speech he criticized the imprisonment of pro-independence political leaders.
The former French prime minister was part of the public in the ceremony of the Josep Pla prize and expressed his anger on Twitter. "Tonight I have felt sadness, anger and shame after this speech and this demagogy… Poor Josep Pla… Enough!" he wrote. Pla was one of the most renowned Catalan writers in the 20th century.
Valls "started to shout during the dinner"
But according to some of the guests in the ceremony, Valls also showed his disagreement with the prize winner, Marc Artigau, during the event at the table where he was sitting.
"He started to shout during the dinner, we did not know who was shouting and what they were saying, but the ones there thought someone had drunk too much," said journalist and historian Enric Calpena.