Arrimadas will not meet Puigdemont in Belgium, says party
Cs clarifies leader's intention to travel to Waterloo and tell former president 'the republic doesn't exist'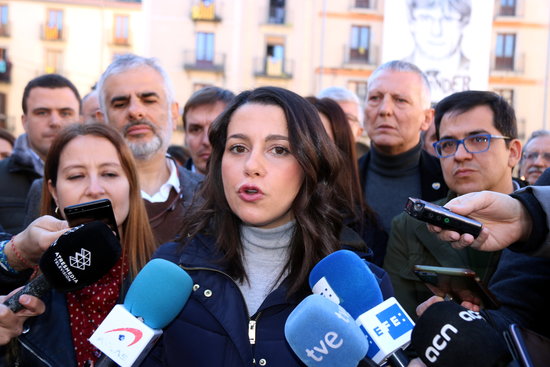 It left more questions than answers, but the Ciutadans (Cs) party confirmed on Friday that its leader, Inés Arrimadas, would not meet with former president Carles Puigdemont in Belgium after she tweeted her intention "to remind Puigdemont that the republic doesn't exist."
The head of the opposition announced her trip to Belgium on Sunday on Twitter: "As Catalonia's main party we defend all Catalans that are not for independence; we do it in parliament, in institutions, in the streets. This Sunday, we'll also do it in Waterloo," she said.
However on Friday morning, sources in the Cs party insisted that Arrimadas will indeed be in Belgium, where Puigdemont now lives in exile, but that she has no intention of meeting with the former president while she is there.