All taxes should be collected in Catalonia, proposes Socialist leader
Esquerra Republicana recruits 14,000 polling agents to make sure there is no "electoral fraud"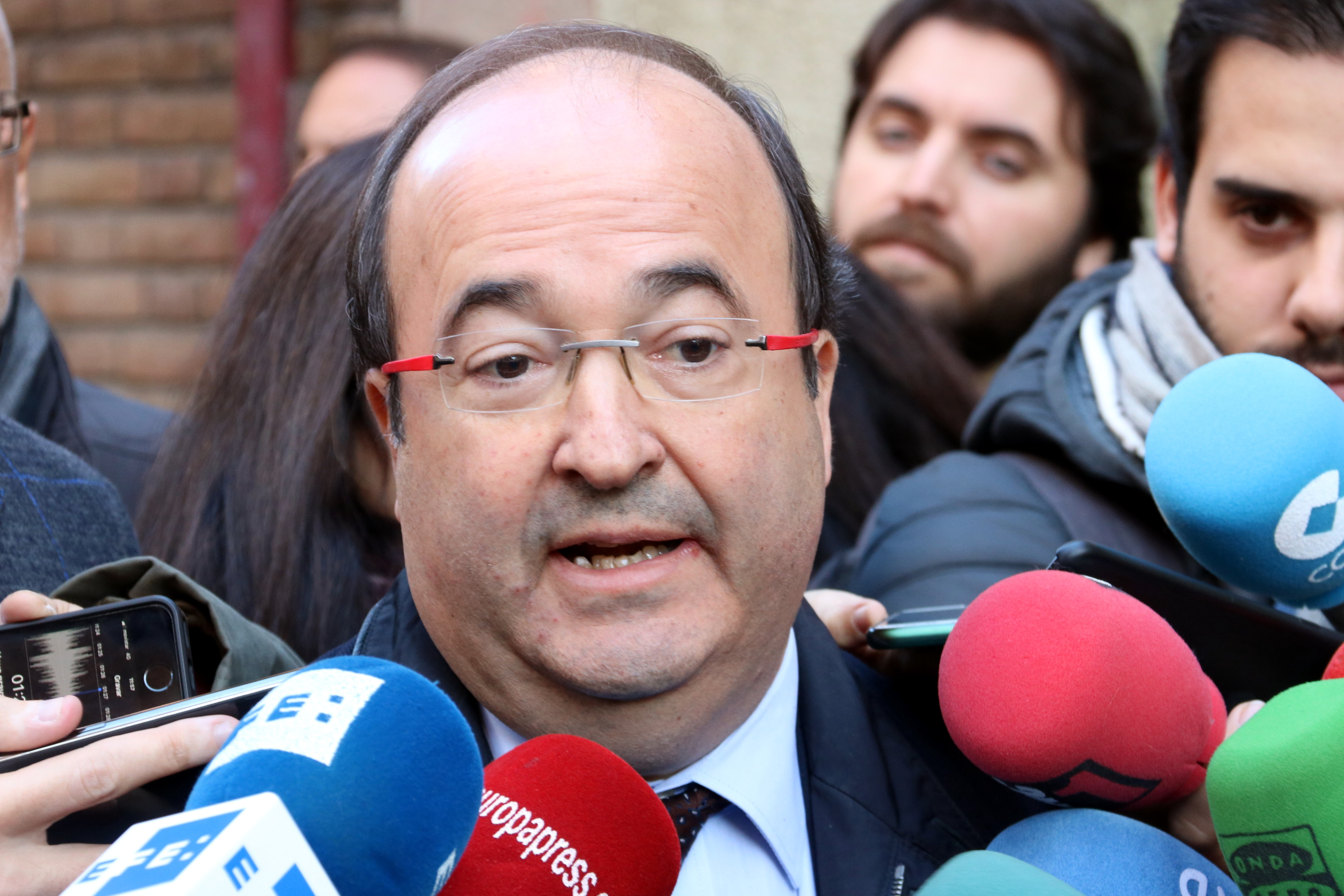 A new tax office system for Spain – a federal one. This is the proposal made by the Catalan Socialists leader, Miquel Iceta, in order to find a way out of the Catalan conflict. In an op-ed published in El Mundo newspaper, he claims that if Catalonia collected and managed all the taxes from taxpayers, its administration would assume "all the fiscal and government responsibility." This would be a change from the current situation, as the Spanish Finance ministry is collecting most of the taxes from Catalans, including VAT and Income Tax.
Iceta recalled that Catalonia has powers in Education, Health and Social Services. According to him, this should have a "strong link" with the collection of the taxes to fulfill the expenses coming from these duties. He said that there is no need to wait for the Spanish Constitution to be changed because an "urgent reform" on Spain's funding system for its territories is needed.
The Spanish president, Mariano Rajoy, rejected Iceta's proposal within hours. He claimed that the funding system has to be agreed by all territories and the matter is not about "trying to solve each one's problems," but finding an agreement. Yet Rajoy praised the support of the Catalan Socialists to the enforcement of direct rule in Catalonia moved forward by his cabinet.
Iceta made public this proposal on Thursday, exactly three weeks before the December 21 elections. The vote has been imposed by Madrid. After the October 1 Spanish police measures and other dramatic measures from Spain to stop the pro-independence roadmap, the mistrust between from some Catalan parties to Madrid has reached the levels of suspecting that there might be irregularities in the counting.
In this context, Esquerra Republicana has recruited 14,000 polling agents to supervise the counting and make sure there is no "electoral fraud." The Catalan administration has been in charge of organizing Catalan elections for decades. Yet now the situation is different, because the self-rule is suspended and the Spanish government is the ultimate responsible for the vote.