27-S elections: Everything ready for a historic day
The number of lists running for the 27-S Catalan elections is lower than the last time around in 2012; dropping from 79 candidacies to the 40 lists running this year. Moreover, there are many new candidacies that have been designed for the occasion according to the historic nature of the elections that will function as a 'de facto' plebiscite on independence. For the first time ever, new coalitions have been made and civil society organisations have entered the fray.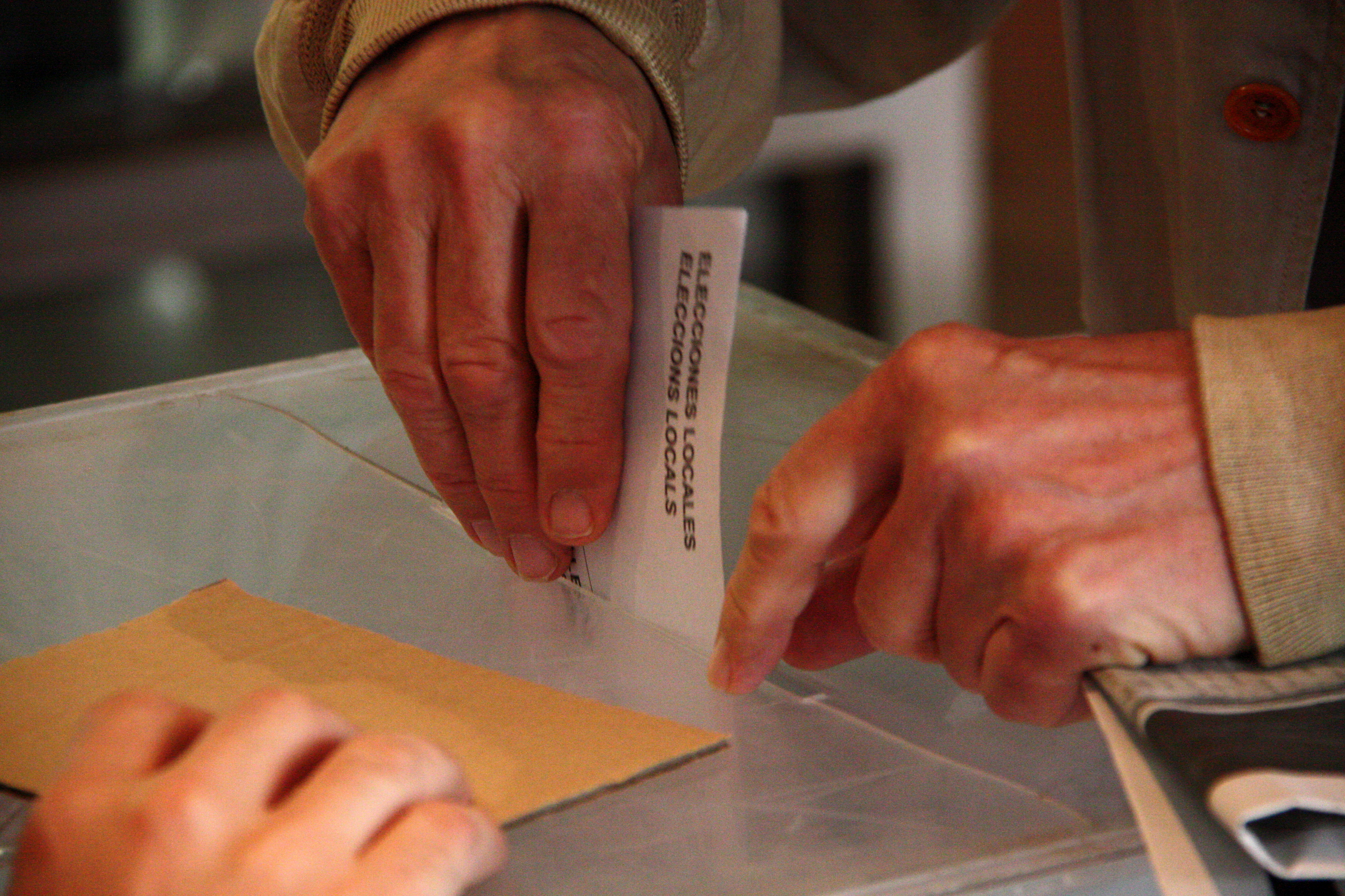 Barcelona (CNA).- More than 5.5 million Catalans are entitled to vote this Sunday in the 27-S elections, which are regarded internationally as exceptional. 2,681 polling stations have set up around Catalonia. One of the main characteristics of the 27-S elections is the plebiscitary nature that many parties, institutions and organisations have claimed these elections have. The political scene has been renewed this year with unitary lists made up of Catalonia's traditional parties taking part for the first time and the elections are considered by many as a 'de facto' plebiscite on independence. Several parties with distinct political agendas have set aside their ideological differences and gathered together in order to emphasise their position regarding Catalonia's independence.
Pro-independence list 'Junts Pel Sí' ('Together for Yes')
'Junts Pel Sí' is a cross-party coalition which brings together members of Catalan civil society and politicians of different political sensibilities that favour Catalonia's independence. "What we are doing here is very strange but we are going through a very strange moment, extraordinary", stated former Member of the European Parliament Raül Romeva, who tops the unitary list. "We have tried everything" to hold a self-determination vote, but using the parliamentary elections "is the last resort", stated Catalan President Artur Mas, who comes fourth on the list. Carme Forcadell, former president of the grassroots organisation the Catalan National Assembly (ANC) and organiser of the massive pro-independence rallies on the three National Days prior to this year, and former President of Òmnium Cultural Muriel Casals, are running in 2nd and 3rd position respectively. President of left-wing pro-independence party ERC, Oriol Junqueras, and President ofpro-independence Spanish-speakers Association 'Súmate', Eduardo Reyes, are also on the list, which is completed by personalities such as singer-songwriter and anti-Franco activist Lluís Llach and former FCB coach Pep Guardiola. 'Junts Pel Sí' has also achieved the support of 100,000 citizens whom have signed up as symbolic "candidates".
Catalan Socialist party PSC's
PSC's candidate to run for Catalan President, Miquel Iceta, denied the plebiscitary nature of the upcoming 27-S elections and admitted that he "hopes and wishes" that "pro-independence forces won't get an absolute majority in the upcoming elections". Iceta emphasised that "Catalonia is a nation" but said that "a nation is not a state". "We bid for a constitutional reform that turns Spain into a federal State that recognises the unique characteristics of Catalonia" he stated. Iceta has come in for the previous candidate, Pere Navarro, whom got the worst result for PSC in any Catalan election; only 20 seats from the 135 which compose the Catalan Parliament. "It will be a major success" to maintain the 20 seats, he admitted. Many polls forecast that PSC will get between 13 and 15 seats.
Conservative People's Party (PP)
The PPC will run in the 27-S elections with a new candidate. Despite obtaining its best results ever in the last Catalan elections, in 2012, its former presidential candidate, Alícia Sánchez Camacho, has been replaced by controversial former mayor of Badalona Xavier García Albiol, whom political opponents have accused of being xenophobic. Albiol's statements regarding Catalonia's independence have also been openly hostile and he has made it clear on many occasions that the Catalan push for independence is nothing but a "romantic adventure led by President Mas" that will lead to an "absolute disaster" for both Catalan companies and the whole of Catalan society. In the event that pro-independence parties win the 27-S elections, which are set to be a 'de facto' plebiscite on independence, Albiol has declared that he will "take those millions of Catalans who don't want to stop being Spanish" onto the streets. "Our opponents are those who want to break Spain" he said, adding: "we want to fight our opponents on their playing field, which is the Parliament but also the street".
Anti-Catalan nationalism party Ciutadans
According to candidate Inés Arrimadas, Ciutadans "is the alternative to both the stagnant and pro-independence parties". Founded in 2006, Ciutadans (C's) soon found their place in the Catalan political scene and their support amongst the voters has grown exponentially since then. At present, they have 9 of the 135 seats which compose the Catalan Parliament and most of the polls forecast that they will be the second force in the upcoming 27-S elections. They define themselves as the only party which understands the real problems of the citizens and which will effectively work to reform Spain. Their position regarding Catalonia's independence is clear: "I'll do everything in my hands to avoid Catalonia's independence" assured Arrimadas.
Radical left-wing and pro-independence CUP
CUP wouldn't rest after an independent Catalonia is established; they fight for full sovereignty, from Spain but also from the EU's policies and capitalist dictates. Often compared with Greek party Syriza, this candidacy started its path on the local level. The social movements and their fight for social justice are in its DNA. Since 2012, they have had representation in the Catalan parliament and their influence and popular support has grown exponentially since then. The CUP's bid for the upcoming 27-S elections is clear: an independent Catalonia ('Països Catalans' is the term they use, which includes Valencia and the Balearic Islands) is just the first step to start to build a more equal, more fair and much more free society.
'Catalunya Sí que es Pot' ('Catalonia Yes we Can')
'Catalunya Sí que es Pot' (in English, 'Catalonia yes we can') aims to be the alternative left-wing coalition which represents "the social majority that is being silenced by the independence debate" in Catalonia. According to its leader, Lluís Rabell, the priority is to "overthrow the Conservative Peoples's Party (PP) in Spain", which has ran the government since 2011, and be able to celebrate "an agreed consultation which can be recognised internationally". 'Catalunya Sí que es Pot' is a new entity but has consolidated forces amongst its members, such as ICV, which was in the three-party coalition government which ran Catalonia from 2003 to 2007, and alternative left-wing Podem, the Catalan branch of the Spanish party Podemos, represented in Barcelona by the coalition led by Ada Colau 'Barcelona en Comú', which won the last local elections in the Catalan capital.
Christian-Democrat Unió
After a 37-year alliance, Christian-Democrat Unió, the smaller party within former governing coalition CiU, "has its own voice". Secretary General and candidate for President in the upcoming 27-S elections, Ramon Espadaler is convinced that they will be present in the next Catalan Parliament, "even though we have only been on our own for three months" he stated. Unió split from CDC due to their different positions regarding Catalonia's independence. "We don't want a breakaway" stated Espadaler "we bid to have our say in Madrid and improve our situation, with greater powers in the economic field but also concerning our culture, language and education system".