Vila quit over referendum differences: 'I saw it as a political protest'
Former business minister testifies in Supreme Court, saying independence bid was "inappropriate in an advanced society"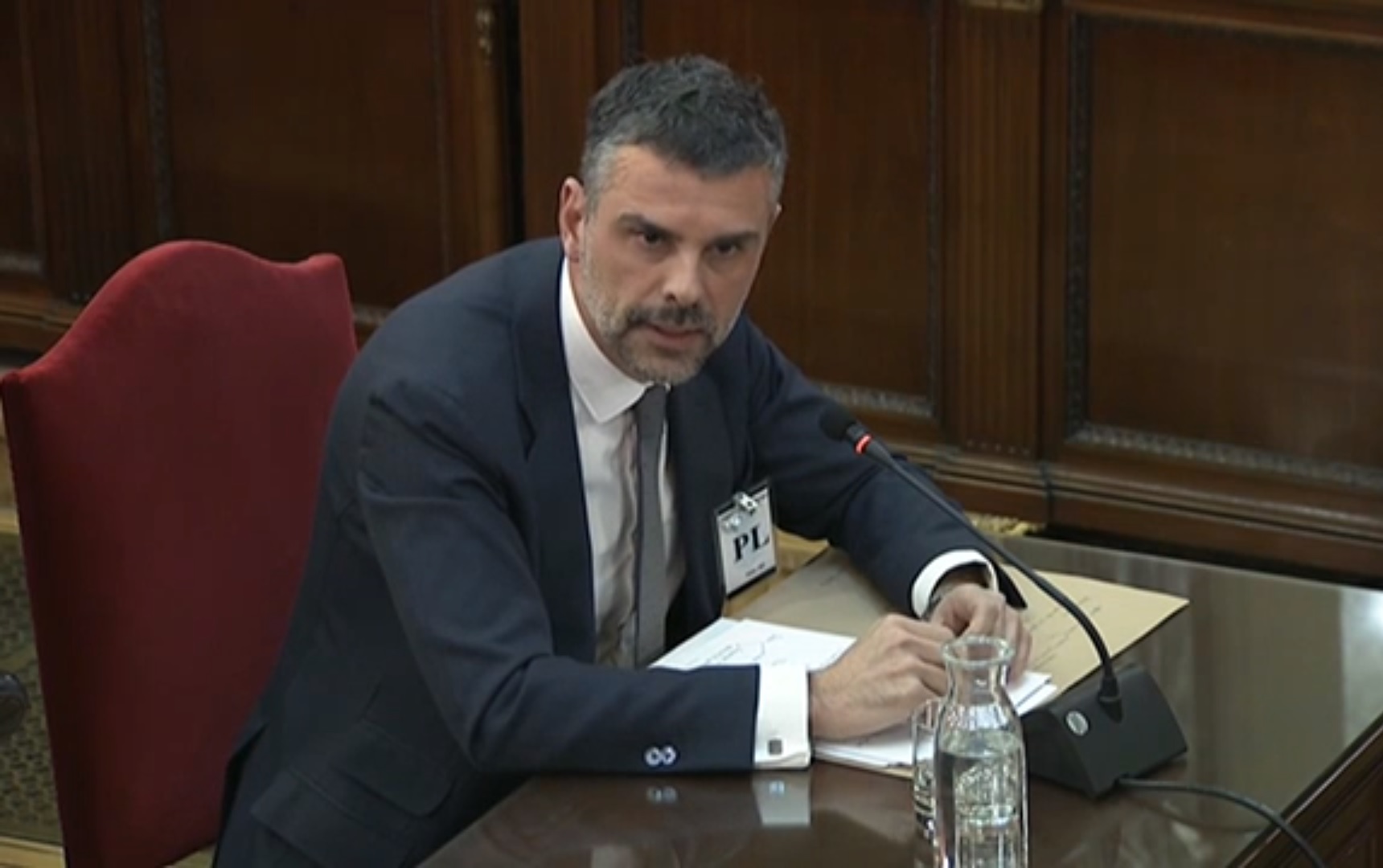 Former Catalan business minister, Santi Vila, said that the 2017 independence referendum became "a political protest" after it was declared illegal by Spain's Constitutional Court.
Testifying in the Supreme Court on Thursday, Vila also told prosecutors that neither he nor any of his government colleagues took any action after the referendum law making the vote possible was suspended.
As the trial of Catalan leaders entered its sixth day, Vila, who is charged with disobedience and misuse of public funds for his part in the independence bid, also hinted at differences in the government about how to handle the situation.
When Carles Puigdemont was under pressure to declare independence after the vote, Vila says he told the former president: "If we're not able to emotionally deal with this, I'm stepping down."
Asked why Puigdemont did not dismiss him, Vila replied that "he believed I was more useful inside than outside his government," adding that he hopes to resume his relationship with the former president, saying "I feel deep pain for his current situation."
Skeptical of unilateral independence bid
Unlike most of his colleagues, Vila was always skeptical of unilateral moves to achieve independence, and finally stepped down from his post a day before Catalan MPs voted to declare independence.
Vila also said he "regretted" what happened in Catalonia, saying "it's inappropriate for an advanced society."
"There were more moderate and centrist politicians in the Catalan and Spanish governments than many believe. We were committed to finding a solution to an institutional conflict that was inappropriate for modern times," he added.
Referring to the push for independence, Vila said: "Without going too far, we wanted to push things to the limit and provide a solution to a repeated, peaceful and persistent civic feeling among the public."
Prosecutors have requested Vila serve a seven-year prison sentence and pay a €30,000 fine. During his testimony he spoke about the funding of the bid, saying: "My intuition is that the referendum was funded by patronage, by business people or patrons committed to the initiative."