New Covid-19 measures come into force despite lack of judicial approval
Bars forced to close, shops capped at 30% capacity limit as suspension of in-person lectures and restrictions to religious ceremonies put on hold while judges deliberate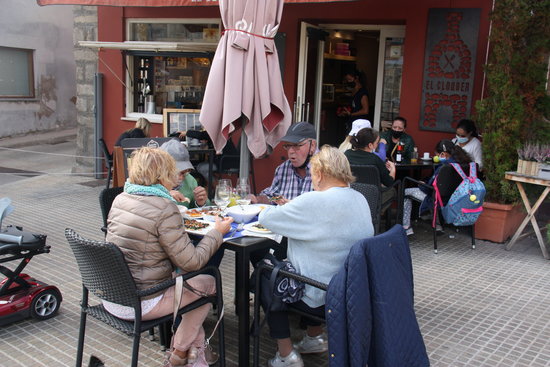 The Catalan government gazette (DOGC) officially published the new Covid-19 measures announced this week on Friday at 1am, automatically putting them into effect at that time – this came despite the Catalan high court (TSJC) is still deliberating on whether to accept them, which might potentially cause confusion.
As explained on Wednesday, the new restrictions are due to the pandemic second wave and include the closure of bars and restaurants for two weeks until October 30 – they can only open for takeout or delivery.
The new regulations also establish a 30% capacity limit for stores, and 50% for sports facilities and cultural activities.
Congresses and fairs have to be suspended, as well as sports competitions, as casinos, bingo halls, amusement parks and fairgrounds have to close – also businesses that involve physical contact except from hairdressers.
Parks must close from 8pm, and museums, libraries and monuments can remain open.
Some limitations on hold pending judges' approval
The new restrictions — the most restrictive to be adopted since the peak of the first wave of the pandemic in March — have come into force while putting on hold issues concerning "fundamental rights", a move that Catalan authorities say will serve to move forward while the High Court is still deciding on the matter.
Three measures have been temporarily withdrawn and have not come into effect: the prohibition on social gatherings of more than six people, the suspension of in-person classes at universities, and a 50% capacity limit for religious ceremonies.
Yet, the document in DOGC signed by the health and interior ministers establishes that while the court does not have its say, a prior regulation already prohibiting gatherings of more than six people is still in force.
Besides, Catalonia's public universities already announced earlier this week that in-person lectures would be replaced for online lessons from this Thursday, so the measure is already in application at least in public centers.