Greens/EFA group call for a 'fair and independent trial' starting today in Madrid
European and Conservatives MEP Mark Demesmaeker questions the charges leveled against the officials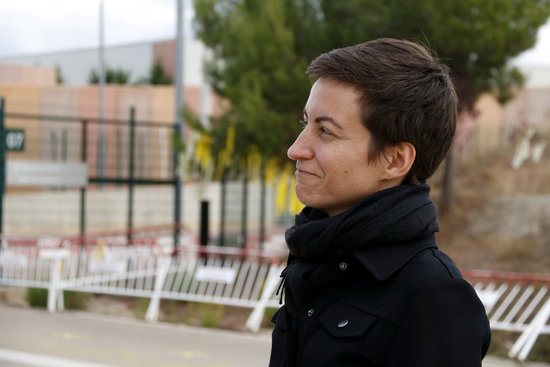 The Greens/EFA has called for a "fair and independent trial" as it starts today in Madrid. The EU group president Ska Keller believes that "the unfounded accusations of rebellion and sedition" against the 12 independence leaders "will be proven false."
Two of the defendants, Oriol Junqueras and Raül Romeva, were former members of the Greens/EFA group at the European Parliament.
"This trial is a huge political failure," said Keller. Greens/EFA also reiterated its call for "the end of the provisional imprisonment of the politicians and leaders during the months of the trial."
Support for a dialogue
Furthermore, Keller expressed the group's support for "the efforts of both the Catalan and the Spanish government to try to establish a sincere and open dialogue to find a political solution for Catalonia."
"A political solution remains the only possible solution for the conflict," she claimed.
Meanwhile, the German MP Zaklin Nastick said that "this is a political mock trial." Speaking to the Catalan News Agency, the member of Die Linke left-wing party said the trial is being held "in order to make an example of [the pro-independence leaders] and to punish them."
Flemish MEP: "I saw the referendum, and saw no violence" from leaders
Meanwhile, ECR's Flemish MEP, Mark Demesmaeker, who was in Madrid to witness the start of the trial, questioned the charges leveled against the officials.
"I saw the referendum, I was there, and saw no violence from the Jordis [prosecuted activists] or the political leaders, or even the people who voted," he said, adding: "I did see extreme violence from the National Police."
Demesmaeker also commented on how the trial might be seen outside Spain. "To call the people who organized the referendum, who did so because they were elected to do so, to call them criminals, violent rebels, and threaten them with up to 25 years in prison, is something people in Europe don't understand," he said.