Coronavirus: outbreak risk drops from 'very high' to 'high' two months later
Figure increased fivefold as Covid-19 contagion skyrocketed in October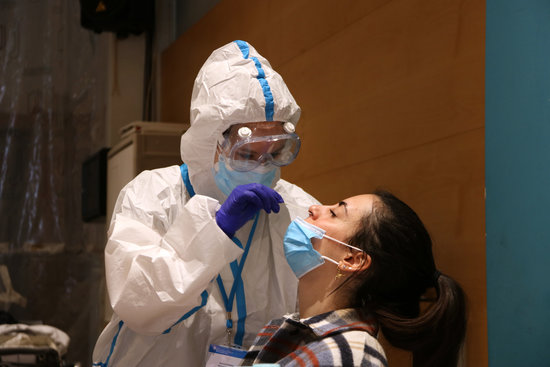 The coronavirus outbreak risk in Catalonia has fallen from 'very high' to 'high' for the first time in two months, after record-breaking contagion in October prompted the figure to increase fivefold.
As health authorities released the latest Covid-19 figures on Monday, the outbreak risk decreased from 204.04 to 195.73 points in the iEPG index, thus effectively crossing the 200-point threshold.
The outbreak risk, calculated by multiplying the average spread of the virus over the past seven days by the cumulative incidence over the past two weeks, is considered to be low at 30, moderate at 70, high at 100 and very high at 200.
Standing at 181.78 on September 27, the outbreak risk experienced an exponential increase, with over 90-point rises on some days, and peaked at 1048.08 on October 23.
In late October, when the second wave of the coronavirus pandemic was at its worst in Catalonia, health authorities reported over 6,000 new cases per day, far surpassing contagion records set last spring.
Restrictions to curb contagion
The sharp increase of cases prompted Catalan authorities to pass a series of measures aimed at curbing the spread of the virus, such as the closure of bars and restaurants, as well as sports centers and cultural venues.
The Catalan government began lifting coronavirus restrictions a week ago following weeks of steady improvement, but some measures will remain in place, including limits on social gatherings and a night curfew from 10 pm to 7 am.
Outbreak risk (over 100 is high) and transmission rate (over 1 concerns authorities)