Catalonia surpasses 500,000 cases since outbreak of Covid-19 pandemic
Milestone of half a million reached just three months after passing 250,000 cases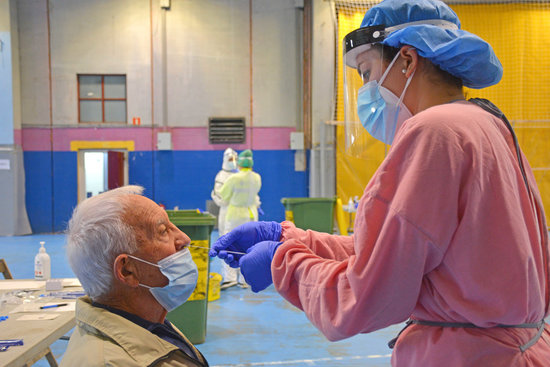 Catalonia passed another Covid-19 milestone on Saturday, surpassing 500,000 cases since the outbreak was first confirmed in the country on February 25.
The 501,803 cumulative total of positive cases in the latest figures from the Catalan health department includes antibody tests, as well as PCR and antigen tests. 19,079 people have died.
After taking eight months to reach the quarter of a million mark on October 28, that figure has doubled in the space of just three months.
More widespread testing is undoubtably a factor, but the third wave of the pandemic has also seen much higher levels of coronavirus hospitalizations and ICU patients than those observed during the second wave.
On Friday, Catalan health secretary Josep Maria Argimon said that he believes that "most" of the Covid-19 restrictions currently in place should be extended beyond February 7, and that "more drastic measures" could be required if the spread of the British variant leads to a spike in cases.
Authorities will hope that the vaccine rollout will slow the march to the next milestone, despite the ongoing supply issues.