Comic Fair, handmade crafts, Beethoven and artichokes: what's on this weekend
From concerts, exhibitions, festivals, and family-friendly events, there are always plenty of things to do in Barcelona and its surroundings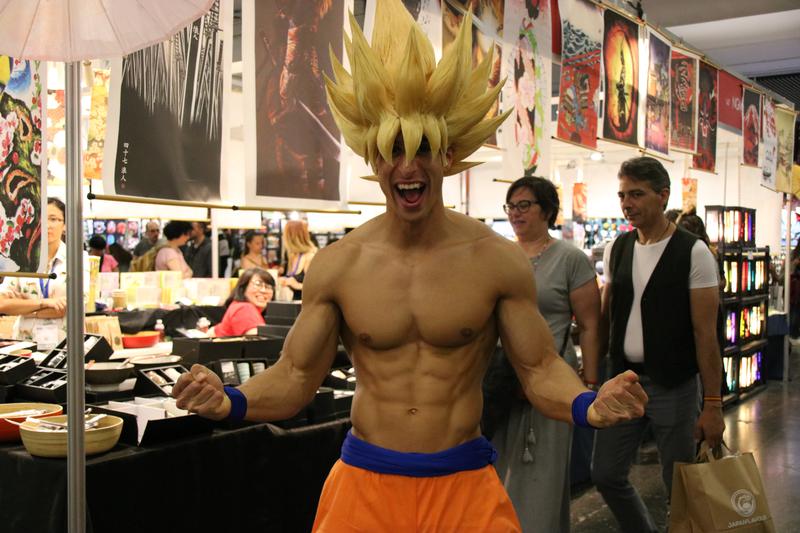 From concerts to cultural festivals, events and nightlife, there are countless things to do in Barcelona and around Catalonia this weekend.
Here's a selection of some of the best plans and what's on this weekend.
D'A Film Festival | March 23 - April 2 | Film festival | Barcelona
Considered one of the most prestigious film festivals in Europe, D'A Film Festival in Barcelona features works of the best contemporary auteur cinema, combined with new talents putting forward creativity, personality and director's artistic freedom.
Gods, Wizards, and Sages | November 24-April 2 | Exhibition | Barcelona
Throughout the 20th century, looking at the "other" has been changing in its perspective and approach. An artist's gaze enriches the understanding of the objects, which, in turn, reveals aspects related to their interests and creative process. This exhibition at Barcelona's CaixaForum shows the work of ten artists from the La Caixa Foundation, including Joan Miró and Antoni Tàpies, together with objects from their personal collections.
International Comic Fair | March 31-April 2 | Fair | Barcelona
Fans of graphic novels of all types will want to make their way to Fira Montjuïc this weekend for one of the world's biggest comic book fairs. Over 100,000 visitors are expected at the 41st edition of Comic Barcelona where 195 exhibitors will be present, 40 roundtables, 30 meet and greets with artists, 22 publisher presentations, and two concerts.
Handmade Festival | March 31-April 2 | Fair | Barcelona
A community of creators, innovators, and maestros come together for the Handmade Festival to showcase their wares in Fira Montjuïc in Barcelona this weekend. Visitors will find ideas, tools, products, expertise, inspiration, and much more at the fair. As well as opportunities to buy items, there will also be workshops and a special kids' zone.
Beethoven's No. 5 | March 31-April 2 | Music | Barcelona
Some music has an aura of legend, with so much historical significance that we forget the music itself since it manages to transcend all else. This is the rare case of Beethoven's Symphony No. 5, which the Barcelona Symphony Orchestra will be performing this weekend at L'Auditori.
Museums open day | April 2 | Exhibitions | Everywhere
On the first Sunday of every month, many museums across Catalonia open their doors for free. Some allow free entry all day while others are open only at specific times. MNAC, MUHBA, CCCB, the Picasso Museum, the Design Museum, the Music Museum, and the Botanic Gardens are just a few of the cultural centres that open for free each first Sunday of the month in Barcelona. In Girona, the History Museum, Jewish History Museum, and Cinema Museum are some examples that can be visited free; while Tarragona's National Archaeology Museum also has open doors.
Palo Alto Market | April 1-2 | Market
Palo Alto Market is perhaps Barcelona's most artistic and creative market experience. From boutique crafts to vintage clothing, with great music playing all the time in the background, Poblenou's Palo Alto Market is always worth checking out.
Imaginary Friends | March 17-July 2 | Exhibition | Miró Foundation, Barcelona
Contemporary art changes constantly as new artists appear on the scene and innovative languages are constructed, materials are diversified and fresh discourses are formulated. Imaginary Friends is an interactive exhibition that aims to provide insights into this changing art for visitors of every age, in particular the very young.
Port Vell amusements park | Until April 10 | Theme park | Barcelona
At metro Drassanes until April 10, a pop-up amusements park will offer fun and excitement for the whole family.
La Carxofada del Prat | April 2 | Community lunch | El Prat
El Prat is famous for its artichokes, and this weekend, the town just to the south of Barcelona celebrates its favorite cultivar with a community lunch. With meat and vegan menu options for just €10 and kids meals for €5, everyone will be well-fed in a festive atmosphere.
Colors of the World | February 15-April 10 | Exhibition | CosmoCaixa Barcelona
What color is life? Without a doubt, it is a colossal kaleidoscope that CosmoCaixa invites us to discover through National Geographic photographs on show at the "Colors of the World" exhibition. Nature, cities, sky... The diversity of colors in the world is breathtaking. Only the greatest have been able to capture its essence.
Dalí Cybernetic | Open all week | Exhibition | IDEAL Digital Arts Center, Barcelona
One of the most unique arts centers in Catalonia, IDEAL, has a fascinating exhibition on the iconic surrealist painter Salvador Dalí. Dalí Cibernètic – 'Dalí Cybernetic' – showcases the mind of the artist in a brand new way using large-scale projections and augmented and virtual reality.
The Century of the Portrait | February 16-June 4 | Exhibition | Barcelona
The portrait, as a art format, enjoyed a boom in the 19th century, especially due to the growth of the bourgeois classes. With works borrowed from the illustrious Prado Museum in Madrid, the CaixaForum in Barcelona plays host to the first exhibition to be organized in Spain devoted exclusively to portraiture in the 19th century in all its manifestations and techniques: painting, sculpture, medals, miniatures, watercolor, drawing, etching, lithography and photography.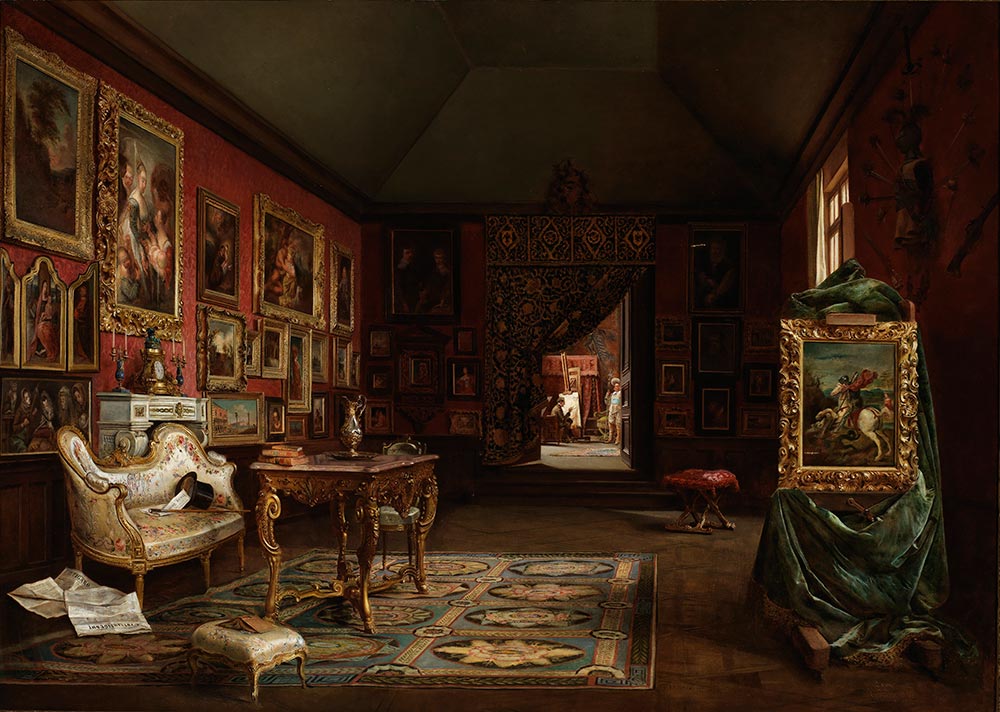 Mey Rahola (1897-1959). The new photographer at MNAC | Nov 24-May 29 | Exhibition | Barcelona
Mey Rahola was one of the first women to make a name for herself in the world of photography in Spain and was involved in the construction of the new role of women in the public sphere during the Second Republic. Now, Catalonia's National Art Museum highlights the life and career of this pioneering photographer.
Josep Grau-Garriga: Dialogue with Light | Nov 28-Sep 24 | Exhibition | Barcelona
In the late 1970s, Josep Grau-Garriga, one of the key exponents of the Catalan School of Tapestry, began to experiment with transdisciplinary techniques and with works in large formats. This new exhibition in MACBA includes a series of photographs, documents, and drawings that never came to fruition during the artist's life.
If you have an event you want to see featured in our list, don't hesitate to contact us at catalannews@acn.cat.