Sustainability practices of high-end restaurants in Catalonia
Michelin Stars highlight quality, but Green Stars laud environmentally friendly practices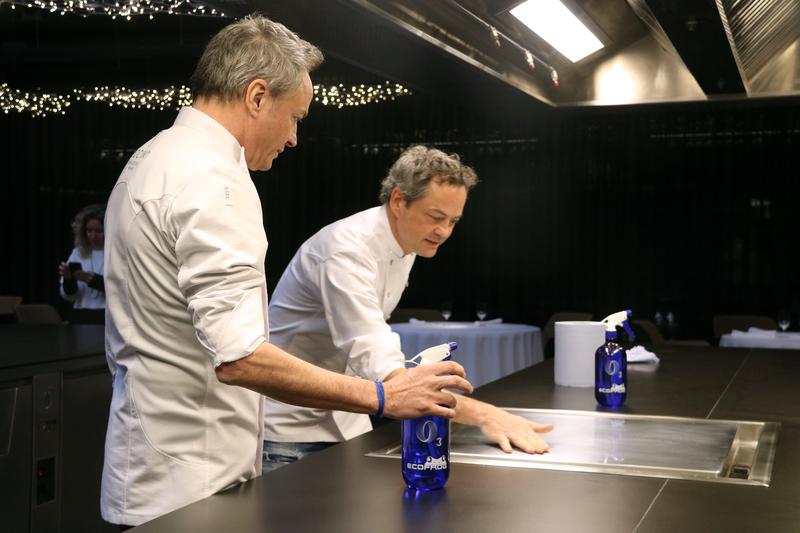 Catalonia is world famous for its quality gastronomy and fine dining offerings, with 53 restaurants across the territory lauded with at least one Michelin Star, and four separate eateries with three Stars.
Some diners, such as Celler de Can Roca in Girona, are regularly featured in worlds-best lists, complemented by the success Catalonia has seen in the world of cocktails in recent months too.
However, one thing that is becoming increasingly important in the minds of consumers and businesses alike is sustainability, and how the choices we make can impact the environment.
As such, there is a growing trend for restaurants to source their ingredients locally, a practice that has given rise to the concept of 'slow food' - dishes that prioritize local and organic farming, use seasonal ingredients, and avoid the use of GMOs.
Most people are already familiar with Michelin Stars, but the Michelin Green Star is a newer idea that aims to highlight restaurants at the forefront of the industry when it comes to their sustainable practices.
Currently in Catalonia, there are ten restaurants that have been awarded Michelin Green Stars. Seven of these also have at least one Michelin Star, but two of them boast three Michelin Stars as well as their sustainability distinction – Cocina Hermanos Torres, in Barcelona, and Celler de Can Roca, in Girona.
The EcoFrog is one of the biggest steps that Cocina Hermanos Torres is taking to become more environmentally friendly. This machine transforms simple water into a disinfectant and is used to clean all types of different surfaces as well as the dishes and cutlery in the restaurant.
"The machine takes the oxygen from the air and with an electric charge it separates it and then injects this oxygen into the water," Irene Santamaria Reguant, CEO of EcoFrog, told the Catalan News Agency. "This water then works as a biocide, meaning that it can be used to clean, disinfect, to remove odors and grease, and reduces the use of chemical products."
The superstar chefs of Cocina Hermanos Torres agree. "It's about disinfection, and it's good for the environment because we don't use chemicals or soaps or bad things which later end up in the sea," Sergio Torres points out. "It's important," he concludes.
Celler de Can Roca is Catalonia's other three-Michelin Star, one-Green Star lauded restaurant. The celebrated diner led by the three Roca brothers, who have recently released a line of alcoholic beverages, was recognized for its commitment to sourcing ingredients locally, recycling what foods are not eaten, and launching workshops to teach younger chefs about the value of sustainability in high-end kitchens.
The world-class Girona restaurant seeks out local farmers to provide as many ingredients for their dishes as possible. Joan Roca has also spoken to media in the aftermath of the coronavirus pandemic about how the health crisis made him want to envisage the restaurant in a more sustainable way.
Hotel Casa Albets, situated in rural central Catalonia, is an old farmhouse transformed into a luxury experience with a completely vegan menu that has been awarded a Green Star.
Sustainability is core to their identity and can be found in every facet of their business, from using electricity produced entirely from renewables, separating the liquid and solid leftovers to recycle them in areas such as the garden, and using oak wood from the very same estate in the vast majority of their pieces of furniture.
Lluerna, located in Santa Coloma de Gramenet, have what they term '360° Sustainability' as part of their philosophy. They run research, development and innovation workshops to uncover better sustainability practices, select their sources of ingredients with much care, and use water-efficient dishwashers to minimize the use of water.
They too have a Michelin Green Star, as does Somiatruites in Igualada, a restaurant-hotel that has been lauded for its special architectural structure.
The roof-garden serves as insulation for the building, and it's also where the vegetables used in the Michelin-starred restaurant are grown. The garden is watered with local groundwater, and the restaurant's leftovers are fed to the chickens, which in turn make fertilizer for the garden – a closed circuit that generates zero waste.