Social media challenges and funny videos keeping Catalan celebrities sane during isolation
Sportspeople and artists are also confined to home, and are finding interesting ways to keep entertained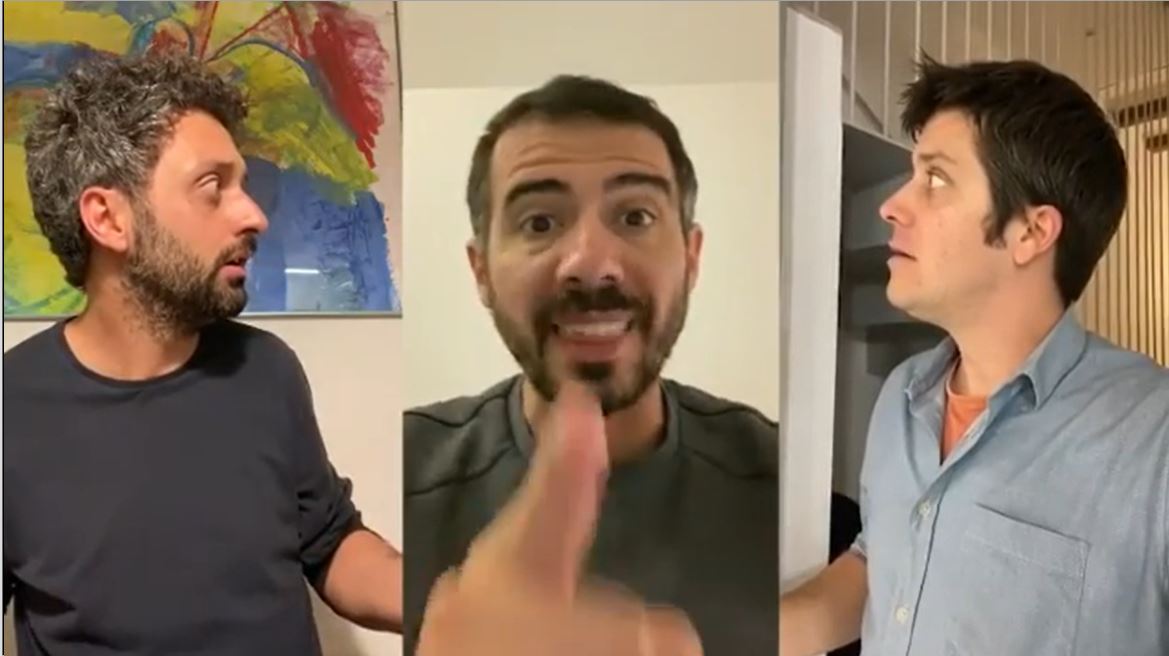 Catalonia is just a week into its home-confinement and self-isolation, causing the entire population to stay as much as possible at home and only leave for essential reasons.
All bars, cafes, and restaurants are closed, meaning people can pretty much only leave the house to buy food or healthcare products, walk the dog as quickly as possible, or go to work.
There's only so much of sitting on the couch and watching Netflix one can do before backaches start to set in, while boredom and cabin fever may well be setting in for plenty across the country already.
This is true not only of ordinary residents, but the rich and famous are also susceptible to feeling the strain of limited movement and freedom. Up and down the land, actors, sports stars, and musicians are going stir crazy just like the rest of us.
Many have taken to their social accounts and participated in various online challenges in order to keep some sort of sense of community and connection alive with others out there in the world.
FC Barcelona's goalkeeper, Marc Andre ter Stegen, is one example, who accepted the World Health Organization's Safe Hands challenge, with the gauntlet having been thrown down at him by Liverpool goalkeeper Alisson Becker.
The challenge encourages people to wash their hands for 40-60 seconds, promoting one of the most important and simple measures that citizens can implement to help fight the spread of the coronavirus.
Another challenge people across the world are taking part in is trying to do as many volleys as possible with a roll of toilet paper. Motorsports rider Àlex Márquez added another layer to this challenge by performing it in a minions costume.
View this post on Instagram
Riqui Puig, an up-and-coming FC Barcelona youngster, showed off his skills in the same keepy-uppie challenge.
View this post on Instagram
Arenys de Mar native, former Barça midfielder and now AS Monaco star Cesc Fàbregas, meanwhile, doesn't seem to be having as much fun at his glamorous looking apartment. Here he is greeting his neighbors good morning in not the most polite way possible, as one can imagine the confinement is getting to his and his neighbors' heads.
Elsewhere, Real Betis defender Marc Bartra, from Sant Jaume dels Domenys just south of Barcelona, found a creative and meaningful way to teach his four-year-old daughter the importance of washing hands and how to beat the virus.
Bartra sent a challenge to Carol Simanovich, the wife of Barça player Sergi Roberto, in which the pair attempt a dance, only to have it ruined by their dog striding onto the dance floor.
Illustrator Raquel Riba Rossy who is behind the Lola Vendetta comic and from Igualada, one of the towns in complete lockdown after a large outbreak was discovered in the area, has been familiar with working from home for years and posted a drawing she made of a healthcare worker as a superhero.
Barcelona folk pop group Els Amics de les Arts uploaded a video of their three members arguing and speaking over each other, cleverly juxtaposed beside one another to give the impression they were physically together, instead of socially distancing themselves.
The argument ends with the message clearly received: Stay at home.