Open-air food festival returns to La Rambla
From September 30 until October 3 top chefs will fill the famous street for 7th Barcelona Gastronomy Week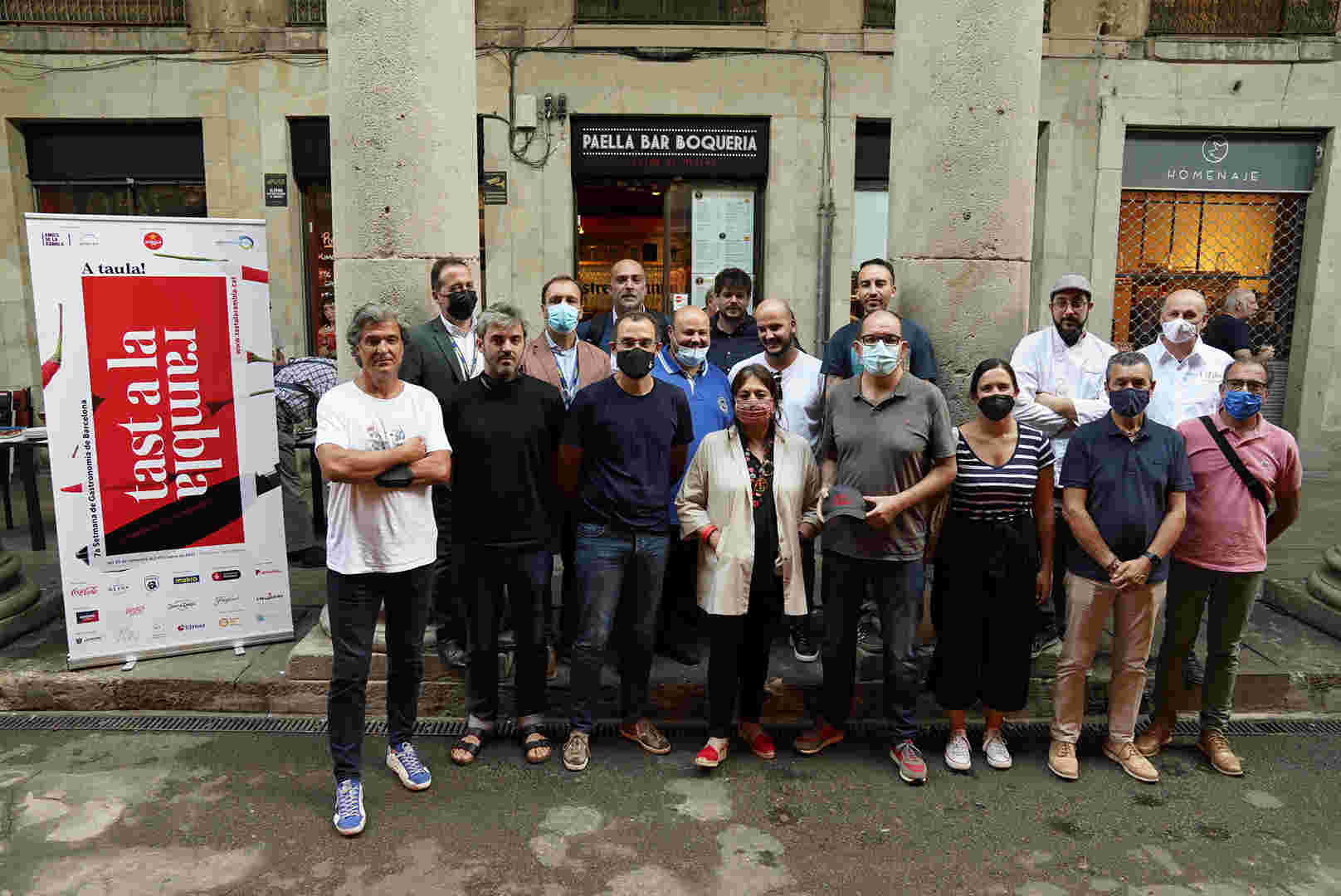 The Catalan capital's most famous street, La Rambla, will be a feast for the senses this weekend as 'Tast a La Rambla' (Taste on La Rambla) returns, the 7th Barcelona Gastronomy Week.
More than 25 of the city's top restaurants, bars and bakeries will be there, with food stalls divided into four groups: 'cuina d'autor', traditional dishes, tapas and small plates, and cakes and desserts.
Upon arrival, members of the public will be able to buy tokens, which they can exchange for the food and drink on offer, with dishes starting from €5.
Events will run from September 30 until October 3, from 12 noon until midnight on Friday and Saturday, and until 10pm on Thursday and Sunday.
Due to Covid-19, there will be four specific entrance and exit points to the food stalls, in order to control the numbers attending, and social distancing must be maintained. Entrance is free and bookings do not need to be made in advance.
Free events
Alongside the restaurants selling their wares, there will also be a series of free cooking workshops, tastings, and demonstrations, open to the public on a first-come, first-served basis in the Aula de Tast (Tasting Room), at the bottom of La Rambla de Santa Mònica.
There you can witness leading chefs giving presentations on everything from 'Tips to make the spongiest carrot cake in the world' and 'Chicken in its maximum expression' to 'Sweet routine' and 'The perfect aperitif'.
Catalan cuisine
Tast a la Rambla launched in 2014 with the aim of bringing haute cuisine to Barcelona locals and visitors alike
To learn more about Catalan cuisine, listen to the podcast below, a celebration of Catalonia's rich and innovative gourmet culture with top chefs Carme Ruscalleda and Jordi Vilà and Cuina magazine's Judith Càlix.