How to choose the best rose on Sant Jordi
Check some tips to know which flower to choose from during Catalonia's special love day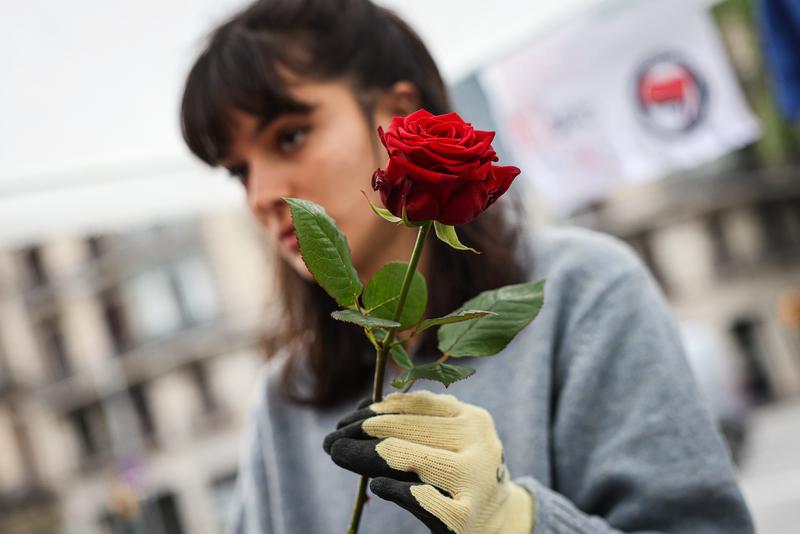 On April 23, Catalonia celebrates Sant Jordi, a special day especially for those who are in love. On that day, thousands of people take to the streets to buy roses and books for their loved ones.
It's a day of joy and happiness until people are faced with choosing the best rose among different sizes, colors, or packaging designs.
"There are plenty of roses, hundreds or even thousands of different kinds," Joan Guillén, president of Catalonia's flower shops association, told Catalan News.
Tip 1: A wide and thick flower
Red roses are the typical Sant Jordi flower. For Guillén, "roses with a wide and thick top of the flower are the best." People tend to choose ones that haven't fully bloomed but these are not the best option.
If you pick a closed one, you should "touch the top of the flower and if you can feel it's quite strong, the rose will last you longer," Catalonia's flower shop association president highlighted.
Tip 2: Green petals
One would think that having green rose petals does not make sense, as roses get their name because of their color. Sometimes, petals turn black if the rose has not been well preserved.
"If they have a black petal, we get rid of it and if it is green, it means the rose is in perfect state," Joan Guillén said.
Tip 3: Long and green stem
People need to also check the stem when buying a rose on Sant Jordi. "Longer rose stems are the best ones," Guillén adds.
And there is more to the stem: buyers will need to check if the bottom is green or black and whether it has been cut diagonally or not. "If the stem is black it means the rose cannot get any more water, so we keep cutting them and always diagonally to create a wider entrance for water," the flower shops association president said.
"This is why it is important to keep the water clean and keep cutting the stem every time we change the water," he added.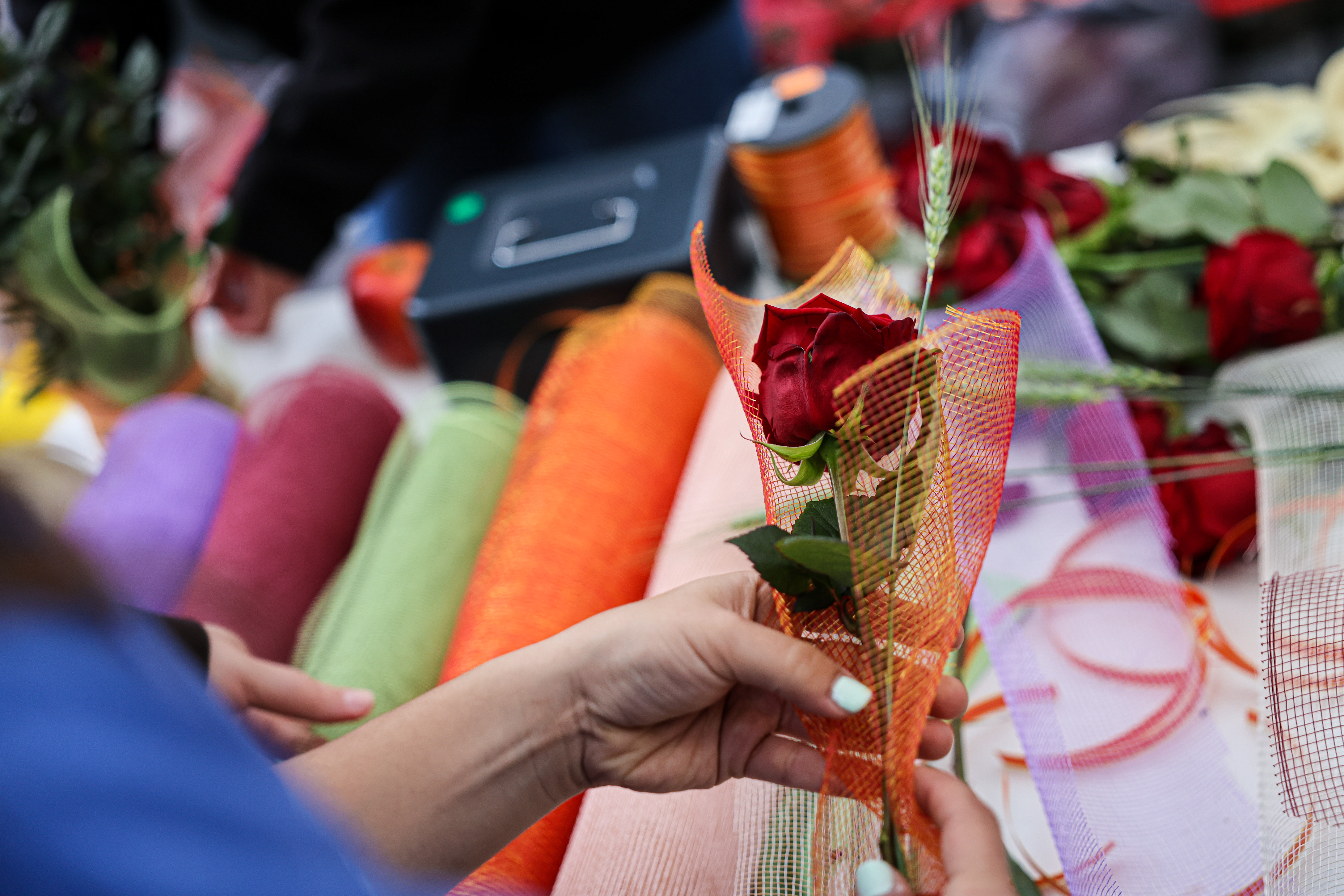 Tip 4: Buy at flower shops
During Sant Jordi, hundreds of people set up their small rose stands on the streets, but Joan Guillén warns that people should only buy roses from professional florists.
"The professional shop will treat the rose as it should, a fresh product. Flower shops treat the flower as it deserves meaning it will last longer for the customer," Guillén explained.
Tip for home: keep the rose fresh longer
After buying the rose, the complicated part arrives when people try to keep the flower fresh as long as possible.
One of the most known ways to achieve this is by using aspirin. "It's not a myth, it makes sense chemically. Aspirin is an acid that keeps the water clean, but you can also add a couple of drops of non-perfumed bleach or flower conservant that flower shops sell," he said to Catalan News.
"But the aspirin works well, not a full box but one for sure, after all, it comes down to the pH," Guillén added.
Podcast
Listen to the Filling the Sink podcast from Sant Jordi's Day 2021 to learn more about this special Catalan festival of books, love and roses.
You can also listen to our Filling the Sink podcast episode from 2022, to learn more about how bookstores are battling the online giants.