PODCAST: Sant Jordi's Day – books, love and roses
Iolanda Batallé Prats, director of the Ramon Llull Institute explains how Catalan literature is going from strength to strength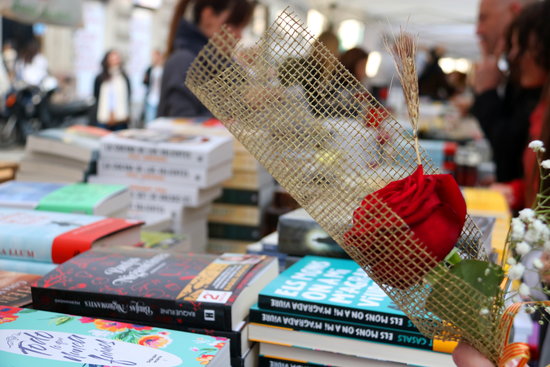 April 23 is one of Catalonia's most important dates of the year, when the country celebrates its patron Sant Jordi (Saint George) in unique style. Love is in the air as people browse street stalls to buy books and roses as gifts for their loved ones.
Press play below to listen or subscribe on Apple Podcasts, Google Podcasts or Spotify.
In this episode of Filling the Sink, writer, publisher and director of the Institut Ramon Llull, Iolanda Batallé Prats, joins Guifré Jordan and Lorcan Doherty to discuss what makes Sant Jordi such a special day and explains how Catalan literature is going from strength to strength as more and more works are published in English translation.
The acclaimed Catalan writer Marta Orriols reads from her novel Learning to Talk to Plants (Aprendre a parlar amb les plantes), winner of the 2018 Omnium Prize for Best Novel, the NoLlegiu Prize, and the Illa dels Llibres Prize for Best Novel of 2018. Excerpt in English read by Scarlett Reiners.
For a comprehensive list of books that have been translated from Catalan into other languages including English, go to Institut Ramon Llull's website.
Listen to more episodes of Filling the Sink below.