PODCAST: Sant Jordi celebrations and bookshops battling online giants
What makes this day so special for Catalonia and can 100-year-old bookstores thrive in the digital age?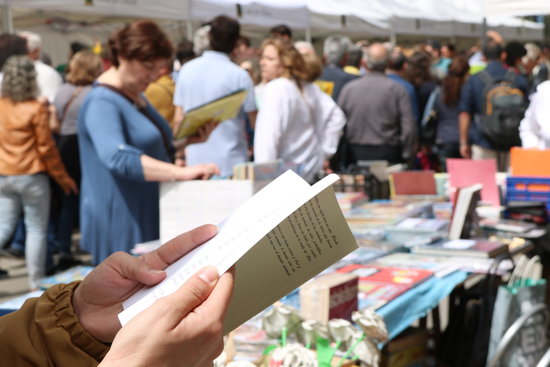 Sant Jordi, or Saint George, is the patron saint of Catalonia, and his feast day, April 23, is a celebration of love, roses and romance, and books and literature too. Press play below to listen or subscribe on Apple Podcasts, Google Podcasts or Spotify.
Lorcan Doherty is joined by Guifré Jordan and Angus Clelland to chat about what makes this day so special for Catalans.
We visit independent bookstores in Barcelona to hear how they are surviving and even thriving, despite competition from online retail giants.
This week's Catalan phrase is 'ploure a bots i barrals', similar to the English 'it's bucketing down' or 'it's raining cats and dogs'.
Get in touch with the podcast team: fillingthesink@acn.cat.
Listen to more episodes of Filling the Sink below or find out more here.