First Sunday of open shops in Barcelona ahead of Christmas festivities
Black Friday offers lead way for new seasonal campaign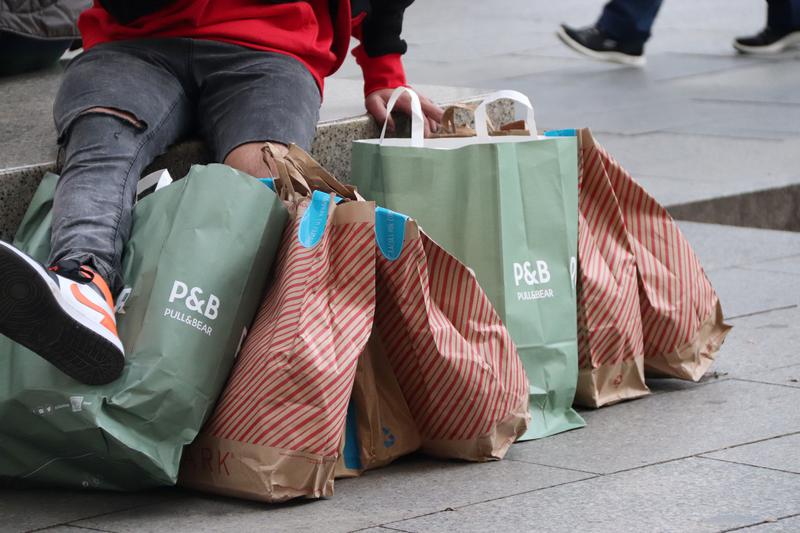 Barcelona's commercial Christmas season has fully started after first sells coinciding with Black Friday and stores opening their doors on Sunday ahead of the festivities.
Some people have already started buying Christmas presents, taking advantage of the dozens of offers in place across shops in the Catalan capital.
Establishments, by law, can now be open seven days a week until early January for citizens to buy gifts for their loved ones. These stores can also open on the first Sunday of winter sales starting on January 7, the day after the Three Kings celebration.
"I used to like when Christmas started on December 8 and on December 13, coinciding with the Feast of the Immaculate Conception and Saint Lucy's Day," Paula, one of the residents walking around Barcelona's city center, told the Catalan News Agency (ACN).
Black Friday and opening stores on Sunday "is just pure consumerism," she added.
While Paula is only walking around Portal de l'Àngel boulevard, Zoe and Sadko drove from the northern seaside town of Calella just to go shopping in the capital.
"There are many more stores here in Barcelona, and we are taking advantage of Black Friday to buy some things for Christmas, Sadko said.
Despite not being 100% confident about the existing discounts, Sadko believes that "there are indeed some sales, and before buying something more expensive, we seize the opportunity."
Stores emptier in mornings
While shops can now have their workdays schedules on Sunday, without any 12pm to 8pm limitation as in summer, mornings tend to be quieter.
"Early in the morning takes some time for people to enter, but after the store fills up," Jenni, responsible at Tezenis, said.
This year, however, Black Friday has not been as strong as the last edition.
"We just got out of the Covid-19 pandemic, so when people took to the streets, they became a little bit crazy," this seller said.
But for her, opening on Sunday means the possibility for the business "to work." Something Ángel, responsible at a socks store, agrees with.
"If we open on Sunday, we cash in," despite the atmosphere still "being quite controlled," people are getting ready, and "you can already feel happiness on the streets."
"It feels like we are starting to flourish again," he concluded.
Christmas lights
Barcelona switched on its Christmas lights on Thursday night. Covering 104 km of public roads throughout the city, the decorations officially kick off the holiday season in the Catalan capital.
The lights consume 31% less electricity than last year's due to the greater efficiency of LED installations, which will be turned on 42 hours less.
The city-wide circuit of lighting will be on from 5:30 pm until 10 pm on every day, with an additional hour on Fridays and Saturdays. On December 31 and January 5, the second to last day the decorations will be up, the lights will be on until 1 am.