Catalan Wine Week returns October 18-24 with 130 events across Catalonia
Guide to the literary, musical and gastronomic highlights of the second annual celebration of Catalan wine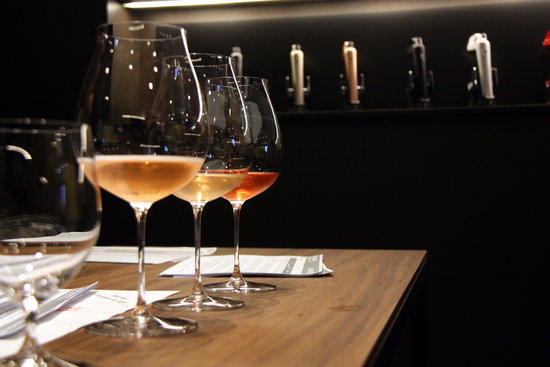 Catalan Wine Week returns from October 18 to 24 for its second annual edition, with more than 130 events and activities open to all taking place across Catalonia.
It is a celebration of Catalan wine where members of the public can "sample the richness of Catalonia's wines and vineyards" and where industry figures can meet, mingle and discuss the latest trends.
Alongside the visits to vineyards and wineries, wine tastings, pairings, competitions and discounts open to everyone, industry professionals will also be catered for with the Catalan Wine Showroom and Aula (classroom) at Gastronomic Forum Barcelona, October 18-20, featuring round table discussions on topics including climate change, organic wine and exports post-Covid.
The program covers five areas: wine tourism, gastronomy and restaurants, commercial activity, wine and culture and outreach. Here is just a taste of what is on offer.
La Pedrera
As you would expect, there are wine tastings galore throughout the week, including at Antoni Gaudí's Casa Milà in Barcelona, better known as La Pedrera. Wines from the Pla de Bages DO region and cavas will be on offer at various dates and times between October 17 and 31.
Poetry, Women and Wine
Another wine tasting event, Poetry, Women and Wine features poetry written and read by women, accompanied by wines made by women. With sommelier Meritxell Falgueras and writer and actor Estel Solé. Friday, October 22, 7pm, Hotel Monument, Barcelona.
Tapantoni
Running all day every day throughout Catalan Wine Week and beyond, Tapantoni is a tapas trail in the Sant Antoni district of Barcelona. Participating bars and restaurants will offer a tapa + drink for €3.50 or a Tapantoni Menu for €25 which will include wine from a Catalan DO region. From October 15 to November 14.
Nordic walking
If you want to combine a vineyard visit with a bit of exercise, then Catalan Wine Week has you covered. Originating in Finland, Nordic walking is essentially a form of walking where poles similar to ski poles are used to propel the walker along. On Saturday, October 23 at 9.30am, the Covides group of vineyards and wineries will combine Nordic walking with breakfast – paired with organic wines and cavas – and a visit to the Sant Sadurní winery.
Terrer Festival
Wine meets music in the small village of La Torre de Fontaubella. Enjoy a performance from Barcelona-born flamenco guitarist Juan Gómez, known as Chicuelo, dancer Karen Lugo, cellist Martín Meléndez and percussionist David Gómez, accompanied by wines from the Celler Masroig (DO Montsant). Saturday, October 23: two performances, at 6pm and 8pm.
Discounts and competitions
A wide range of wineries are offering 10% discounts off any orders made online during Catalan Wine Week and there are also raffles and Instagram competitions to win wine hampers throughout the week.
Learn more
Catalan Wine Week is organized by INCAVI – the Catalan Institute of Wine and Vine – with the support of the DOs (denominació d'origen). More information can be found at www.setmanadelvicatala.cat
And if you're interested in learning more about the world of Catalan wine, check out our podcast below.