PODCAST: Catalan Rumba - a genre full of history
It's upbeat, playful, and catchy, but… What's its story?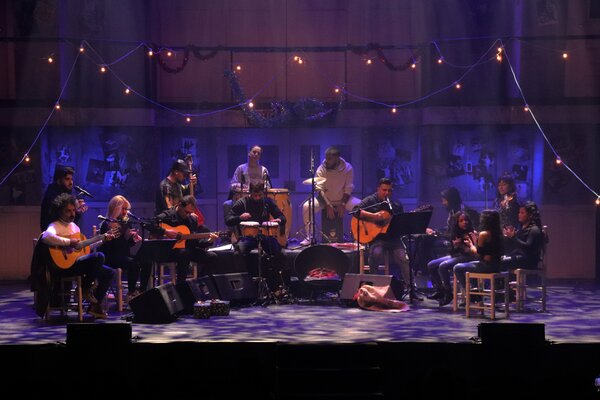 When it comes to music genres in Catalonia, there is hardly a more iconic one than Catalan Rumba, born in the Romani communities of Barcelona.
Press play below to listen or subscribe on Apple Podcasts, Google Podcasts or Spotify
Alejandra Angulo is joined by Cristina Tomàs White and Gerard Escaich Folch to talk you through Catalan Rumba's origins, main figures, and current state. All this and more while playing great hits!
Jonny Tarradellas, the talented guitarist that joined Catalan Rumba's famed star, Peret, when he was a teen, tells of the joy of being a "rumbero". We also crashed a concert of Los Desmadraos, a local band formed by Kevin Morales and Carlos Cuevas who shared with us how they started in the Rumba scene and their hopes for the future.
This week's Catalan phrase is ''Amics per sempre". Literally, 'friends forever', our little homage to the song performed by the Catalan band "Los Manolos".
Get in touch with the podcast team: fillingthesink@acn.cat.
Listen to more episodes of Filling the Sink below or find out more here.